If we know one thing about 90 Day Fiancé couples, it is that their relationships are very often unpredictable. Still, nothing prepared viewers for the giant reveal of Stephanie's secret on Sunday night's episode.
Shortly after audience members were introduced to Stephanie and Ryan, she admitted that she had slept with Ryan's cousin while they were on a break, and Twitter users were not able to keep their reactions to themselves. The 90 Day Fiancé conversation was flooded with reactions to the "skeleton" in Stephanie's closet, and chances are, if you've watched, you can relate.
Stephanie and Ryan have the biggest age difference on this season's cast. The woman from Michigan is 52 while her lover from Belize is only 27. The pair has an on-again-off-again relationship, and they have been honest about their "trust issues." Their true bond will be put to the test as Ryan moves to America to live with Stephanie. You know the drill. They'll only have 90 days to tie the knot if Ryan wants to stay in America to continue the relationship.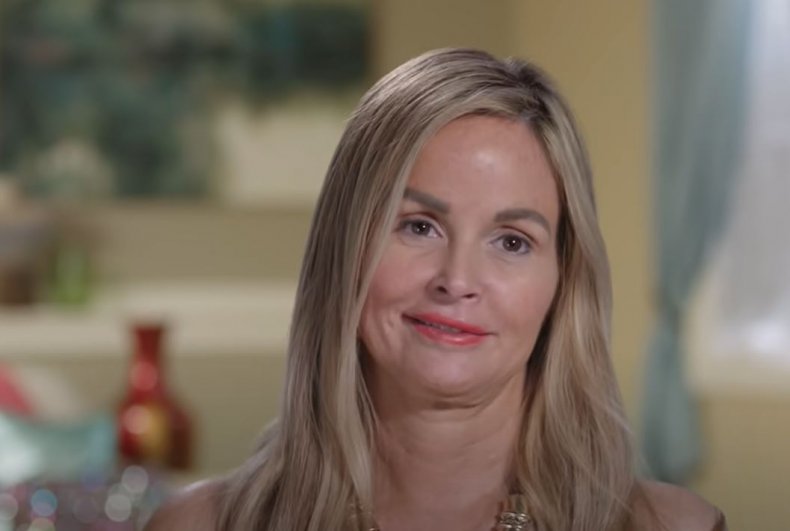 It's possible that Ryan might not know about Stephanie's relationship with his cousin. That all came pouring out when Stephanie met with a psychic on Sunday's episode. During a tarot card reading, Stephanie began evaluating her own decisions.
She explained how it happened. Stephanie had been with Ryan, but just discovered Ryan "on the phone with three different women." Then, she temporarily broke up with him. The same night, Ryan's cousin, Harris, called Stephanie and she answered.
"Basically, it was over between Ryan and I," Stephanie told the psychic, who happens to be her friend. "You know me. I'm such an honest person and again, I would have never slept with his cousin had I not found, you know, all of those other texts and everything."
Now, viewers have to wait to see if Stephanie will tell Ryan about her night with Harris. There are plenty of other dramatics in the couple's story line, too. Apparently, even Stephanie is concerned about Ryan's potential interest in her money instead of her heart. The conversation came up during the tarot card reading.
Ryan apparently likes "attention" from other women, which has caused problems in the relationship. But Stephanie also admits she funds most of Ryan's lifestyle and her friend and family are concerned he is just dating her for her money.
90 Day Fiancé will continue at 8 p.m. ET Sunday night on TLC.