'90 Day Fiancé' Star Fernanda Flores Seemingly Slams Jonathan Rivera on Instagram With Ode to Dog
90 Day Fiancé star Fernanda Flores seemingly slammed estranged husband Jonathan Rivera on Instagram Wednesday. The 19-year-old shared a picture of her dog and claimed that he was more loyal than most people she knows, which could seemingly be a dig at Rivera. The two split just before the holidays in December. The reason is unknown, though from their posts on social media it seemed like Flores wanted to rekindle their relationship while Rivera is ready to move on.
"He is not just a dog," Fernanda captioned the photo of her pet. "He has more personality, integrity, empathy and LOYALTY than most people I know." She also added the word "family" to the post.
After taking a break from social media after her split, Flores reached an Instagram milestone when she hit 300,000 followers. "Three hundred thousand followers unbelievable!" she told In Touch Weekly Tuesday. "A month ago I left social media 100 percent to focus [on] my mental and physical health. I was going through something that I never [thought] will happen to me being so young. Even not posting anything, I get a lot of followers."
She celebrated with a cake and post, though it's since been deleted.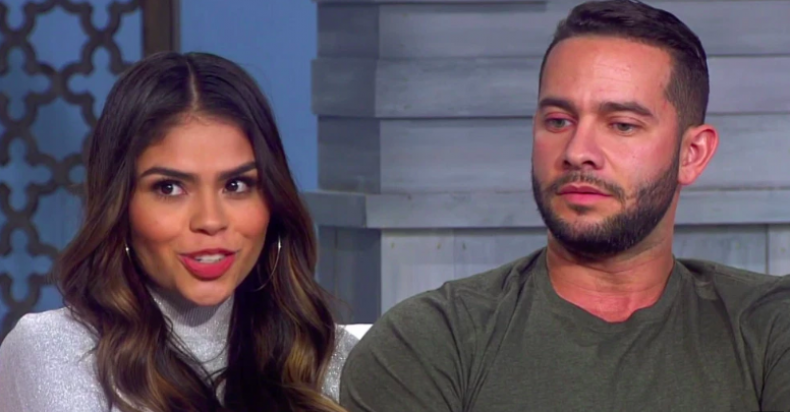 Since her breakup with Rivera, she's posted various uplifting posts. "Expose yourself to your deepest fear; after that fear has no power, and the fear of freedom shrinks and vanishes," she wrote on January 21. "You are free."
She added on January 17: "I declare that God has a great plan for my life. He is directing my steps. And even though I may not always understand how, I know that my situation is not a surprise to God. He will work out every detail to my advantage. In his perfect timing. Everything will turn right."
Rivera has also been active on social media since they broke up. He's been sharing uplifting messages, pictures of him at the gym and cooking healthy meals. Though he didn't give a direct reason for the breakup, he said he wanted to focus on himself. "I reached a point where I said, 'I have to love myself just as much,'" he told his followers January 14.
"Fernanda and I will remain friends. I think you give everything in a relationship—in a marriage—that you can," he continued. "I will give everything I can to the next person in my life."