Why Did Fernanda and Jonathan Break Up? '90 Day Fiancé' Stars Hint Why They Split on Instagram
90 Day Fiancé stars Fernanda Flores and Jonathan Rivera arguably had the odds against them from the beginning. Not only was Flores leaving her family and culture behind in Mexico to follow her heart, but there was also a pretty big age gap between the two. At 32 years old, Rivera is 11 years older than his teenage wife. The duo didn't give an exact reason for their split, though Flores regularly talked about being homesick and missing her family on Season 6 of TLC's hit reality show.
Their split might not be for good, with Rivera saying he was "very hopeful" for a reunion in the future, adding "all of this has happened really fast." Though they announced their split, neither Rivera nor Flores have filed for divorce.
"Every marriage has its problems. Every relationship has its issues," Rivera said on Instagram live after the finale of 90 Day Fiancé. "It's all about your attitude. As long as you're positive… [I] gotta take it day by day."
"Fernanda and I will remain friends," Rivera continued. "I think you give everything in a relationship—in a marriage—that you can. I will give everything I can to the next person in my life."
Newsweek subscription offers >
"I promise you, I didn't give up. I gave 110 percent to my marriage," the reality star added. "I reached a point where I said, 'I have to love myself just as much.'"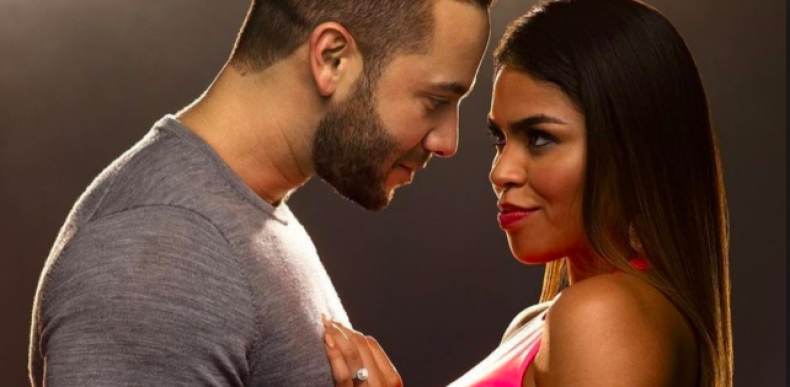 Like Rivera, Flores is also working on herself. She shared photos of herself at the gym and posted a picture of her shopping cart with healthy items.
As of Thursday, the couple hadn't been in contact since before the holidays. "I haven't spoken to Fernanda since December 22," Rivera told In TouchOpens a New Window. . "I have a lot going on and so in the midst of all the craziness, I try to focus on what's important."
Newsweek subscription offers >
Fans caught wind of the split on December 31, noticing that Rivera and Flores hadn't posted together in awhile. Apparently, Flores was more interested in pursuing her modeling career. "She wanted to pursue a modeling career in Chicago. Decided to leave and realized she couldn't do it on her own. She said MANY things you can't take back that I won't mention, you'll have to trust me when I tell you, good luck," Rivera told a fan on Instagram.
"She decided to leave…left me on the airplane in Chicago amongst many other things," he added. "I decided to spend the rest of the time with my family. When she realized her lifestyle was going to be different she wanted to apologize and asked me to forgive her. I haven't."
The new season of 90 Day Fiancé: Happily Ever After? is slated begin in spring 2019 on TLC.
Why Did Fernanda and Jonathan Break Up? '90 Day Fiancé' Stars Hint Why They Split on Instagram | Culture