'90 Day Fiancé': Fernanda Was 17 When She Started Dating Jonathan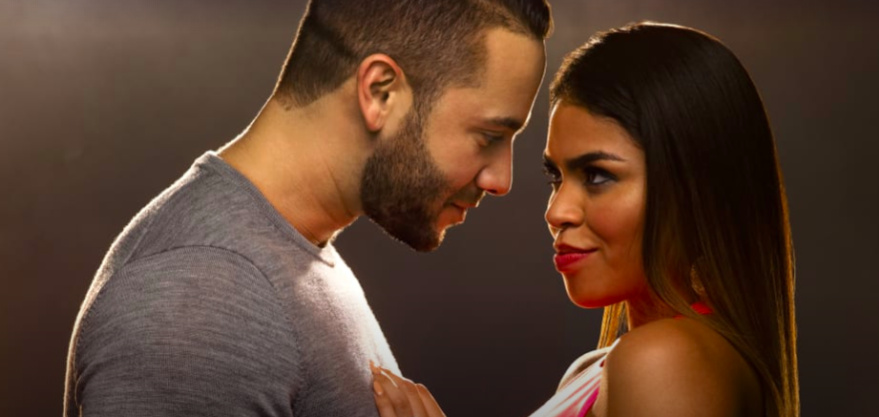 Fernanda Flores and Jonathan Rivera, stars of 90 Day Fiancé Season 6, have a large age gap. Rivera is 32 and Flores is 19, but the pair has been together for two years, meaning Flores was only 17 when they met.
Rivera cleared up the couple's relationship and ages in an Instagram story session, In Touch reported. He revealed the pair met at a club when he was visiting Mexico during a segment on the show. "When she walks into the room, people stop and look. That's exactly what she did to me when I met her," he said. "I'm at the club and I see this girl walk in with a long black dress. I finally made my way to the dance floor. I swear, it's like everything stopped."
After the dance floor, the pair established a real connection. "We got off the dance floor after about an hour and a half and spent the rest of the evening talking. She was shocked that I was able to speak Spanish. I looked like a 'gringo.'"
The pair was engaged three months later and though Flores is not a U.S. resident, Rivera promised to visit her as often as possible. Instead, they applied for a K-1 visa so Flores could move to the US.
On the season premiere, Rivera claimed his biggest fear was the age difference and Flores not being ready to give up her single life for marriage. "She has a really short past so Fernanda jokes all the time that I robbed her of her youth," he said. "Yeah, I got to experience a lot in my younger days. I enjoyed that bachelor life, being alone. So Fernanda is a little more skeptical if I'm ready to leave that behind me. The biggest fear I have in these 90 days is that Fernanda would change her mind. That, if one day, she looked at me and she said, 'You know what? You already lived your life, sorry like, I need to live mine.'"
It's unknown if the pair will make it to marriage, or if they're currently together after filming, but both of their Instagram accounts imply they're still together. They announced their appearance on the show together in an Instagram video on October 13, and also used the announcement to promote their shared YouTube channel.