Why '90 Day Fiancé' Star Asked Hazel If She Was Woman 'Enough' for Tarik
90 Day Fiancé: Before the 90 Days star Dean Myers went to Manila on a mission. He wanted to make sure his brother Tarik's online girlfriend, Hazel Cagalitan, wasn't scamming him. He remained skeptical, with Dean asking if Hazel was sexually "enough" to hand Tarik. Hazel was offended by the question but Dean defended himself during an appearance on a live 90 Day Fiancé after show hosted by Michelle Collins.
Dean wasn't worried about Hazel's feelings when he asked. He was more concerned with Tarik's future. "So, basically, I don't know if they've said this or not, but my brother—he likes to have multiple women, sexually," he said.
When asked to elaborate, Dean claimed Tarik likes to have multiple women at once, all the time. That's why he asked Hazel if she were ready for him.
One of the reasons Dean initially got a negative vibe from Hazel was because she wouldn't look him in the eye. "At first, as you guys saw, [Hazel] was very standoffish, and that was what initially kind of put red flags up in my head. She did not look me in the eye," he said. "And listen, I've been in the Marine Corps for 10 years. You've got to look me in the eye when you talk to me or else I'm not going to trust you. I'm not going to believe you; I'm not going to like you. That's how it goes... And that's the way I came at the situation."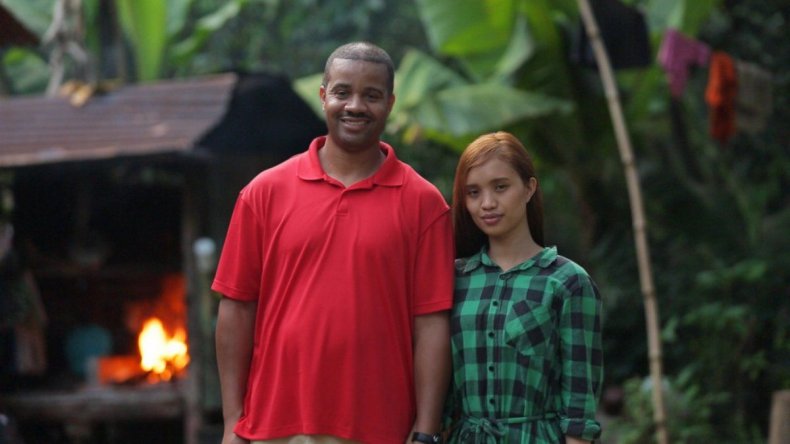 While Dean cares about his brother and his future, the other reason he was so dubious of Hazel was because they share a business together and he didn't want her to come to the United States to siphon their money. He was scared when he saw how head over heels in love Tarik was with Hazel.
"I had never seen his eyes so big, and I never saw this side of him before... And in two weeks too! This was, like, really quick! …And he's in real estate and we've got businesses together out here. A lot of our money is tied together," he said. "He loves her. I think he loves her but the idea of her is pushing him more and more…[Tarik] likes [her] morals and what he's seeing."
90 Day Fiancé: Before the 90 Days airs Sundays at 8 p.m. ET on TLC.