'90 Day Fiancé' Star Darcey Silva Responds to Jesse Meester Claiming He Has 'Disturbing' Choking Pictures of Ex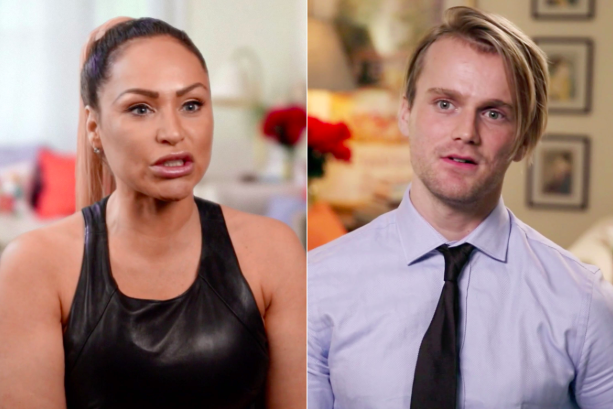 90 Day Fiancé star Darcey Silva took to Instagram after her ex-boyfriend, Dutch model Jesse Meester, claimed he had pictures of Silva choking herself on Thursday. Meester was triggered after he saw a video of Silva making light of one of their fights on Instagram. In the argument, Meester claimed he was assaulted after Silva threw a shoe at him. On the Instagram video, Silva laughed off the incident with reality TV star Stassi Schroeder. Despite Meester calling Silva a liar, again, she remained positive.
She posted a picture of herself smiling and then apologized for Meester's accusations. "I'm sorry for the animosity that my ex-boyfriend seems to be experiencing toward me," her Friday statement said. "I'm making every effort to move on with my life and find peace. I'm focused on my own life staying positive, strong and happy. I'm living life and growing. I hope that my former boyfriend can do the same."
Silva, 43, continued: "My faith and trust is in God alone. Thank you to everyone for all your love and support!"
Meester, who is nearly 20 years younger than his ex, claimed Silva tried to make herself look like a victim of domestic violence on Thursday. "Hey Darcey, what a class act," Meester wrote on the post, which was shared by the 90 Day Fiancé fan account. "I see you are still trying to exploit yourself and making domestic violence seem funny and manipulate what happened. What's new, right? While doing so you know the truth comes out just like how the police caught you lying."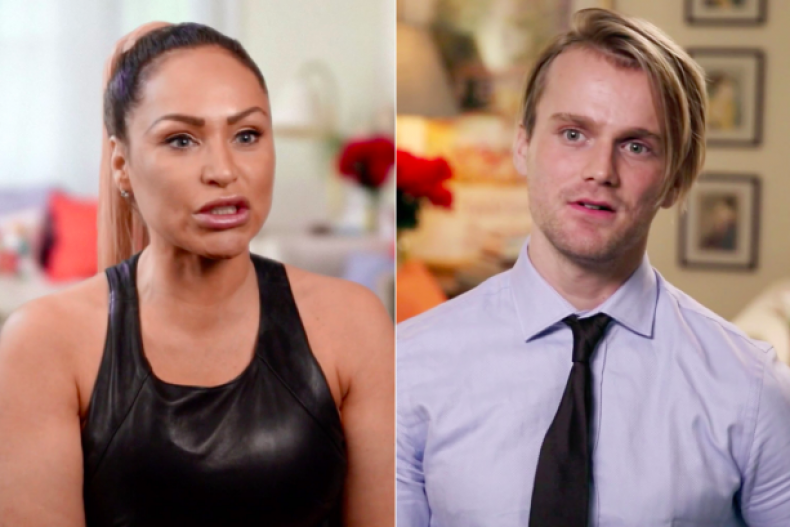 Meester added: "And maybe tell them how the wine ended you on the street yesterday and how you desperately called me crying asking for help and wanting me back? And the choking yourself I just got screenshots from? What is that all about? Stop stalking me every other day, stop mentioning me and focus on your self. I feel for anyone who falls for this crap."
Seemingly taking Meester's side, 90 Day Fiancé blogger John Yates posted the photos. He later deleted them and issued a statement. "Earlier I posted pics of an online exchange between @DarceySilva and @JesseMeester which I have just removed. Constantly seeing that picture of Darcey just didn't sit well with me and I didn't want to be constantly reminded of someone else who appears to be pained. #90DayFiance," he tweeted.
Meester thanked Yates for removing the photos. "I do respect this @johnyates327 and if anyone on Twitter saw the original post from last night I do hope she's ok and somebody stopped whatever she was doing. The images are disturbing," he tweeted.
Season 6 of 90 Day Fiancé with six new couples is slated to kick off on TLC Sunday at 8 p.m. ET.