'90 Day Fiancé' Star Jesse Meester Says He's the 'Bigger Person' Amid Darcey Silva Drama
The feud between 90 Day Fiancé stars Jesse Meester and Darcey Silva rages on, with Jesse seemingly taking the latest swing. The Amsterdam native said he's been receiving positive feedback from his fans who say he's been the "bigger person."
"This morning people thanked me for being the 'bigger person' in every situation and the value it brought to them and it really made my heart smile," he wrote Thursday. "Life is about #perspective and please don't ever forget this."
Jesse offered multiple points of advice to his followers. "Keeping this real simple! Have a wonderful day and I hope this week is spectacular and I implore you to," the 25-year-old said.
Jesse said people should remain positive on social media and tell someone close they love them. "Post something on social media that's authentic to you and spread the love," he wrote. "Tell someone in your circle of friends and family you admire or love them, many never say it out loud."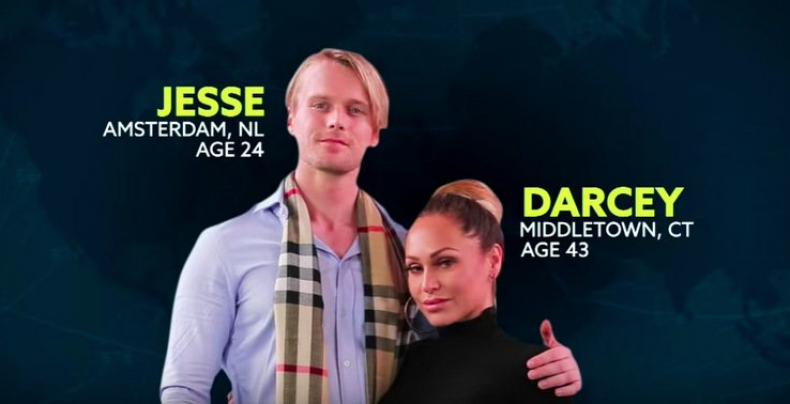 While Jesse tries to spread the love to everyone else, he didn't have anything nice to say about his ex, Darcey. He essentially claimed that she was broke, which prompted a clap back from the mother-of-two. "I am no longer affected by the manipulation and lies. I will, however, come to my own defense and stand up for myself as they continue to roll out (the lies). The rings I supposedly sold bc I needed the money lol.. are right here. They are not worth my time or energy," she wrote Wednesday. She added the hashtag #cz, insinuating the promise rings Jesse gave her on Season 1 of 90 Day Fiancé were fake diamonds.
She also posted a picture of her new Christian Louboutin shoes. She and Jesse now-famously got into a massive fight after she apparently stepped on his white shoes. While Darcey claims she placed her shoes next to his so he could step on them too, Jesse claimed Darcey "assaulted" him by throwing her Louboutin heel at his head.
The tumultuous couple broke up on Sunday's episode of the TLC reality show, but they weren't finished with the drama. Darcey told producers that she and Jesse hooked up in their New York hotel room after they split.
"Last night, I don't think either of us wanted to be alone," Darcey told the TLC cameras. "He called and wanted to come to the room to check on me and see how I was. He didn't knock. He just came in. You know, I was quiet. I was sitting in a chair and we got intimate. We kind of had that vibe like makeup sex, maybe. I wasn't really sure how to gage it. We cuddled and did it again. But I don't think we should have done what we did."
Jesse, however, denied the allegations. "No," he when asked about the hookup. "I had my own hotel room. I left in the middle of the night because I don't know it was like 1:00 a.m. or something. She fell asleep. I left. She wanted to have sex but I did not want that. I think after all the hurt and all the lies; I don't think I will miss her."
The final episode of this season's 90 Day Fiancé: Before the 90 Days airs Sundays at 8 p.m. ET on TLC.