Is Jon the Biological Father of Rachel's Baby, Lucy, on '90 Day Fiancé'?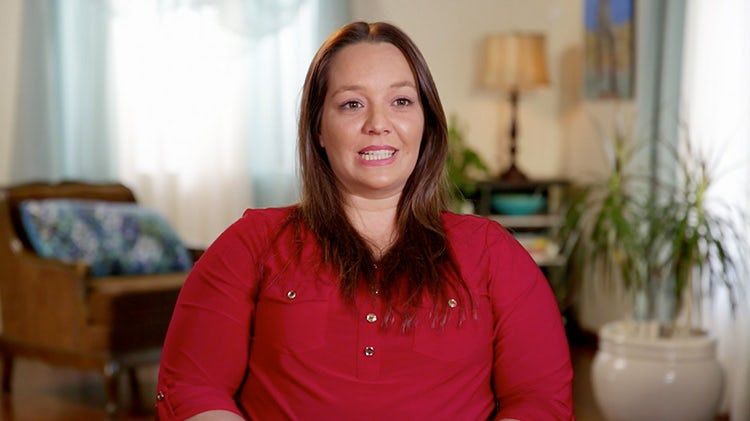 '90 Day Fiancé' star Rachel Bear might want boyfriend Jon Walters to be called "dada" by her daughter, Lucy, but there's a theory among fans that Jon might actually be the biological father. He and Rachel met before she was expecting and they continued to date even after she got pregnant by another man. But there's one person who is throwing a major wrench in that theory—Lucy's apparent biological grandmother.
The woman was not identified but posted a message on Facebook where she claimed Rachel and her son used to date. When she became pregnant with his child, she left him for Jon.
"I have something [to say] about this so-called woman Rachel," the woman wrote, according to screenshots obtained by In Touch Weekly. "Rachel led my son on (not that he is without some fault) she purposely led him on to get pregnant (why I have no idea). She has a daughter and my son has [four] sons, they planned on moving in together, rented a house together, [two] days before they were scheduled to move in together she decided not to do it, and then she said he couldn't go to any more doctor's appointments, he wanted to be a part of the babies [sic] life. She just took off and wouldn't respond to his texts."
Rachel has not publicly responded the woman's allegations.
On the most recent episode of 90 Day Fiancé, Jon struggled with the idea of Rachel's baby calling him dada. "When it comes to Lucy, eventually she's going to start calling me mama and you, dada, papa?" Rachel asked.
Jon looked uncomfortable. "I don't know. I kinda feel like it would be wrong for us to say to her, 'say, daddy. Here's your dad. Force her. It's just my mom and dad split up before I was born. I didn't have a dad to read me bedtime stories.
Jon met his father, they said hello, talked about their jobs quickly and that was the end of their conversation.
"I never really saw him as dad," he said. "I don't think the title matters." He continued: "It's never going to be a secret that I came into your life later and by teaching her that word it's almost teaching her something that we'll have to explain to her later… she just needs to know that I love her."
But Rachel didn't agree. "It's a little confusing that Jon doesn't want to be called dad because he was there before her birth, during her birth. He pays for her daycare. It's a little shocking," she said. "I want her to call him dad because I think that it's fitting… DNA doesn't matter."
90 Day Fiancé: Before the 90 Days airs Sundays at 8 p.m. ET on TLC.