'90 Day Fiancé' Just Threw The Biggest Curveball We've Ever Seen In David's Story
I spent Mother's Day beside my lovely mom, watching our favorite TV show: 90 Day Fiancé. This time, we spent two hours of precious time watching episode 11 of Before The 90 Days, a season that has entertained us to no end — and also baffled us entirely.
The story shifted to David, you know, the Las Vegas man who is convinced he's been in a 7-year relationship with a gorgeous Ukrainian woman named Lana. He doesn't have her phone number and only chats with her via a translator dating site that costs money. He's spent over $100,000 just to text her. So naturally, everyone on the show—and I in my living room—have been convinced he's being scammed.
On Sunday night David returned to Ukraine for the second time this season in an attempt to meet Lana for the fifth and final time. The start of the season showed David being completely stood up in Ukraine. Then, he hired a private investigator who told him Lana had up to eight different men online who she talked to through different accounts.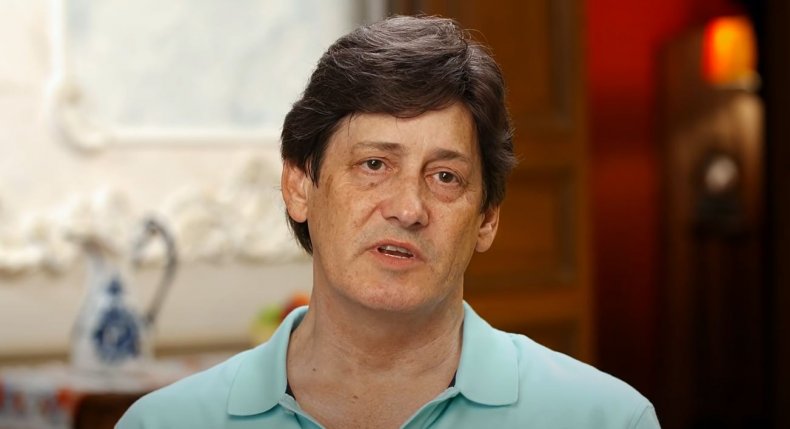 Newsweek subscription offers >
David refused to believe this information, and I assume viewers everywhere joined in a collective eye roll. I looked at my mom and said: "If Lana is real, I am a fool."
Well, it turns out I'm a fool. Lana is real and she showed up to meet David on Sunday night's episode and my jaw is still on the floor.
David tried to warn us on the internet. Fans called him out for putting too much belief in Lana, and he stuck to his TLC contract. Instead of boasting that Lana was real, and that he'd actually met her, David stood up for himself against mean comments on Instagram.
Some of the messages sounded like this: "It's painful to watch you. If you are acting obtuse on purpose, please have more self-respect. You come across as lonely and desperate, holding onto a dream that wants nothing to do with you," a user wrote, as reported by InTouch.
Newsweek subscription offers >
David responded. "I don't control editing," he wrote to one user. "Nope nope nope. I am still going to say editing," he said to another.
So why did TLC wait this long to fill us in on the fact that Lana and David actually have a shot? It may be because of the way David's extreme actions throughout the season seemed like a fight for love. Yes, he looked absolutely insane some of the time, and viewers everywhere just wanted him to give up and find happiness elsewhere. It turns out he wasn't so naive, he just knew Lana was real.
Another reason is that as the season begins to wrap up, other couples are breaking up left and right. Ed and Rose, Geoffrey and Varya and Stephanie and Erika all called it quits on Sunday. It seemed only fitting for the show to start a more romantic storyline in the midst of the heartbreaks. But to assume Lana and David could really work seemed entirely out of reach.
No matter the reasoning, one thing is for sure. I will never doubt the possibility of true love on 90 Day Fiancé again, regardless of the show's season-long editing. TLC, that was a perfect fake-out, and I applaud you for it.
We'll have to wait until next week to see what happens with David and Lana. The pair's warm embrace served as an unbeatable cliffhanger to next week's episode. You can tune in Sunday at 8 p.m. ET on TLC.
'90 Day Fiancé' Just Threw The Biggest Curveball We've Ever Seen In David's Story | Culture