'90 Day Fiancé' Star Kalani Defends 'Salty' Sister Kolini For Hating Asuelu, Who 'Wasn't Paid in Coconuts, Dumbasses'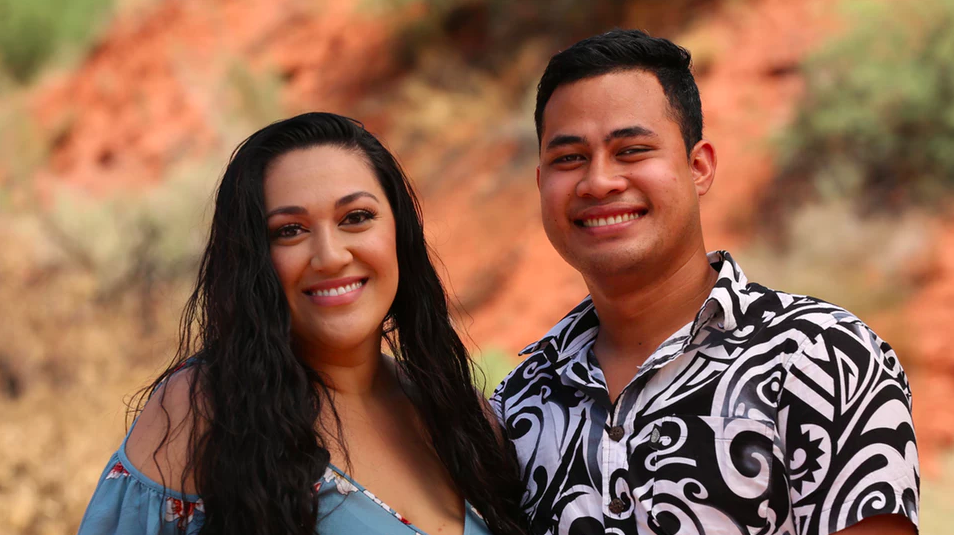 90 Day Fiancé star Kalani was not here for the haters after Sunday's episode aired on TLC. She took to social media to defend her sister, Kolini, who was annoyed when Asuelu wanted to start being a father to his 5-month-old son, Oliver, when he arrived in the U.S.
"My sister WAS Oliver's dad for his first five months. She watched him when I had to go back to work for Asuelu's papers, she bought all of the shit I didn't get from my baby shower, and let me skip rent/bills when I had to buy his plane tickets for his interviews and doctor's appointments. Asuelu wasn't paid in coconuts, dumbasses—he made $600 American a month, with no bills. As a sister, if you know you're throwing downtime and money to help your nephew, and know that the father isn't helping in ways that he could—YOU'D BE SALTY TOO!"
Kalani's family wasn't shy about their disdain for Asuelu. Kolini said she hated Asuelu because he cheated on her while she was pregnant. During Sunday night's episode, she admitted she wasn't happy to see Asuelu trying to act like a father when that's what she had done for Oliver up until now.
As for their father, he came under fire after he said he father see Kalani with a white man. The catch is that, like Asuelu, he's Samoan too. "You know how I feel about you being with my kind of people," Kalani's father told her on 90 Day Fiancé. "It's just the way I was born and raised ... it's a fast life here and it's a slow life there."
She seemingly defended her father. "My dad did have a very hard life, and I know he didn't want us to struggle the way that he did," Kalani said in a confessional on the show. "So he wanted us with white guys."
Later, Kalani denied that's what she meant. "Rule of thumb when watching reality TV: if you don't see it being said, chances are it was spliced together. I don't care if I get 'in trouble' for saying that, that was bulls—t to be put together in such a way, considering the current racial disparities in the world," she wrote.
Kalani has since mad her Instagram account private. She describes herself as the "girl with the hair" from Season 6 of 90 Day Fiancé.