'90 Day Fiancé': Larissa Allegedly Arrested After Bloody Fight, Claims Colt Called Cops On Her To Have Her Deported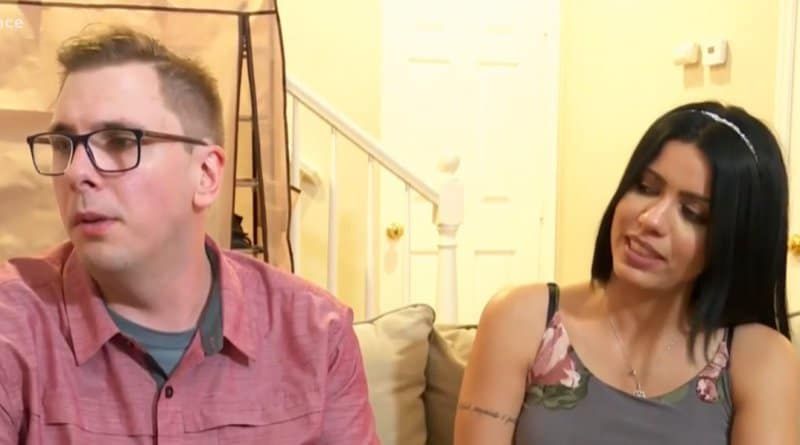 90 Day Fiancé stars Larissa Dos Santos Limos and Colt Johnson had another physical fight and run in with the cops, according to accusations on Larissa's Instagram on Thursday. Larissa is said to have been arrested. The star posted, then deleted, a series of photos in which her face looked to be covered in blood and scratch marks.
The pair have had a seemingly volatile relationship with accusations of Colt cheating on Larissa and Larissa's prior arrest after a fight. This isn't the first time Larissa has spoken publicly about the negativity she's found in her marriage.
One photo posted showed Larissa's face up close. One prominent cut fell on her right cheekbone and was clearly bloody. Other marks made her face look entirely red. "Colt called the cops on me we argue," read the caption. The post has been deleted but was screenshotted and shared by 90 Day Fiancé blogger John Yates.
In fact, rows of the blogger's Instagram follow with videos and photos of the bloodied couple. In one video, following her bloody selfie, Larissa claims she scratched Colt's lip because he was hurting her. This claim is reflected in a selfie posted by Colt, which shows the a cut on the inside of his lip, which looks like it could have come from an aggressive scratch. In Larissa's video, she claimed Colt called the cops on her so she would be deported.
Larissa posted another photo of her bloody finger and claimed a few days prior to their fight, Colt had tried to kill himself. She said she tried to help him when he cut her, explaining the bloody finger.
According to her continued posts, Larissa fled her home with Colt and arrived at a friend's home. Photos were taken of her there, including one of countless scratches on her side and the scratches left on her face. Yates alleges Larissa was found at the friend's home and arrested.
Before her said arrest, Larissa posted a note on her Instagram story about the abuse she's endured. "Hi guys, I was nervous thinking that I would be arrested today because when I tried to call the cops, Colt took my phone and called the cops on me. Thank God, this life of abuse and manipulation is over. I received medical help and I am safe at my friend's house," her post read.
Yate's repost of the Instagram story claims he was contacted by Larissa's friend, Carmen, who shared Larissa's arrest. Newsweek did not find a current record of Larissa in the Las Vegas Metropolitan Police Department inmate roster.