Things got heated between Larissa Lima and Colt Johnson's cousin, John, on Sunday's episode of the TLC reality show. The cousins got together for a barbeque, but things turned sour when Johnson said he and Lima were looking for a new house, which would put his mother, Debbie, without a place to stay.
"Yeah, we're doing good. Larissa and I were looking at houses. Trying to figure out space. We're still trying to figure out the situation for all three of us," Johnson says.
"Can she come live with us because I'd be more than happy," John says. "I think that she is more of a blessing than a burden at this point."
Things started off tense from the beginning with John not addressing Lima when he entered the house. "When John walked in the door, I thought he say hello to me, but no. He's completely rude," Lima says about the beginning of their interaction.
"I am concerned about Aunt Debbie," John says, "especially if he's going to kick her out on the street."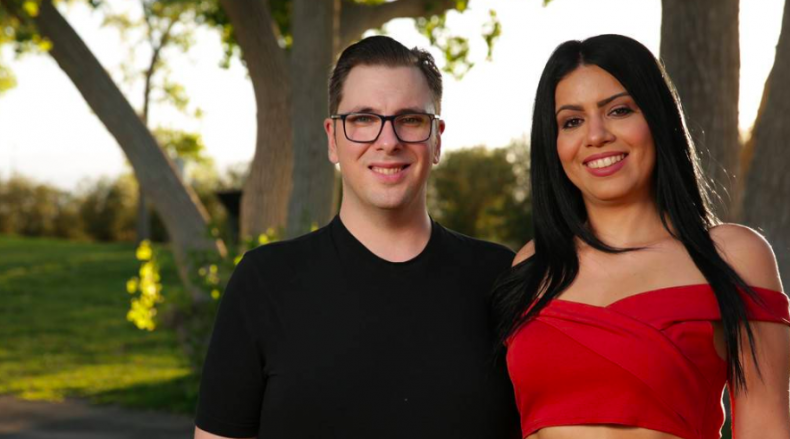 Sensing that tensions were rising, Colt tried to defuse the situation. "I want everyone to calm down and enjoy the house we live in," he says about ideally staying in the home he shares with his mother. "I mean obviously that would solve the problem of me and Larissa."
"You don't understand that Debbie is not the saint that you paint!" Lima yells.
"Regardless is that this is her son," John tells Lima. "You have each other. What does she have?"
Lima didn't back down, saying, "Nobody will make me believe that just because she's Colt's mother she's allowed to make my life hard."
"How is your life hard?" John shoots back. "You don't pay for a thing right now… Colt is obviously infatuated with you… and that's a big ass ring so you should feel like a queen with a ring like that."
In a confessional with TLC cameras, Lima denied taking advantage of Johnson. "When John say that I would like to take advantage of Colt I just laugh. Colt is not a millionaire. Colt has a car without air conditioning," she says. "I'm using him for his body maybe? That's the only advantage I take."
Cameras then panned to the barbeque again, showing John say, "That bitch is for his money. Period."
That's when Lima exploded. "I will dream of a big life. I will be a millionaire in a few years. When I have my Jaguar will take you in a ride," she tells John, before saying he can't come to her wedding. "Who is against the queen will die! Don't come to my wedding. The queen don't want you."
When Lima walked away, Johnson condemned his cousin's relationship. "I wish that Larissa love him," he says. "I believe in true love. I believe in working with a partner and growing. But no that's garbage. That's fake."