'90 Day Fiancé': Larissa Dos Santos Lima Instagrams Cryptic Post About Jealousy After Guilty Verdict
90 Day Fiancé star Larissa Dos Santos is working on herself after being found guilty at her May 30 court hearing. The Brazilian native was convicted of misdemeanor domestic battery but her charge could be lowered to disorderly conduct if she serves 48 community service hours and pays a $345 fine. During this time, it appears Lima is looking back on her toxic relationship with ex-husband Colt Johnson. She took to Instagram on Wednesday she shared pictures showing she was reading about "breaking the cycle of abuse."
She penned a message about jealousy, specifically.
Jealousy is simply and clearly the fear that you do not have value. Jealousy scans for evidence to prove a point—that others will be preferred and rewarded more than you. There is only one alternative—self-value. If you cannot love yourself, you will not believe that you are loved. You will always think it's a mistake or luck. Take your eyes off others and turn the scanner within. Find the seeds of your jealousy, clear the old voices and experiences. Put all the energy into building your personal and emotional security. Then you will be the one others envy, and you can remember the pain and reach out to them.
In a subsequent post, Lima added another positive message. "Be happy. Love yourself. Learn to say 'no,'" she wrote. "You are you. You are a unique individual. You have a unique fulfillment. You have a unique mission in life."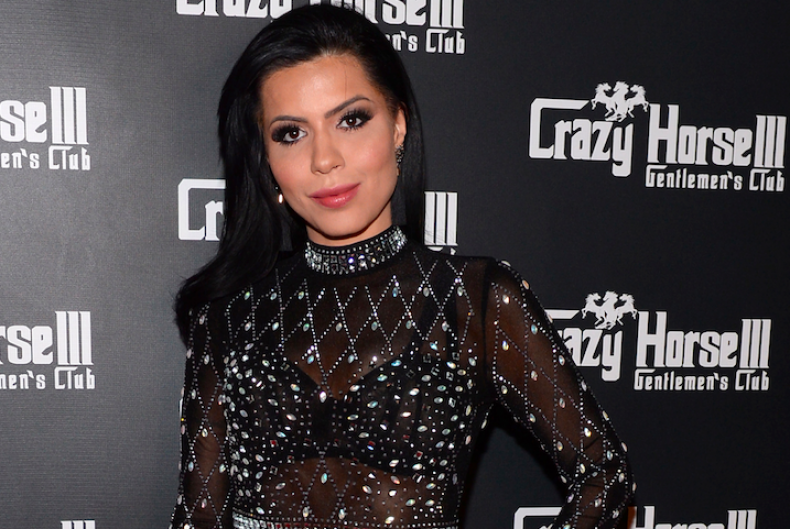 Lima avoided jail time after her court hearing and her lawyer said she still might be able to obtain U.S. citizenship. "Everything went according to plan. The judge accepted the negotiations to reduce her case down to disorderly conduct upon successful completion of her requirements," her attorney, Adam M. Vander Heyden told various news outlets at the time. "After consulting with her immigration attorney, this negotiation will not impede her ability to obtain citizenship."
Since her divorce from Johnson, which was finalized in April, Lima has been dating Eric Nichols and is happier than ever. "We are always making new jokes, having more laughs, taking new adventures, seeing new pools and planning more trips," she told In Touch Weekly. "He makes me laugh... He's accomplished so much for being 27 years old only—and I can't forget he's a hunk."
Season 4 of 90 Day Fiancé: Happily Ever After airs Sundays at 8 p.m. ET on TLC.