Who Is Marcos Hack? '90 Day Fiancé' Star Larissa Instagrams Children And Strained Past Relationship
90 Day Fiancé's Larissa Dos Santos Lima revealed she's a mother of two children in a statement published on Instagram Tuesday after her Saturday arrest. The statement was sent in a series of Instagram direct messages, which 90 Day Fiancé'blogger John Yates published on his feed at Larissa's request.
In the messages, Larissa detailed two relationships which fathered her children, a son and a daughter. She also explained one relationship, with Marcos Hack, in detail and alleged he stole money from. Larissa began by detailing when the pair's relationship began to fall apart.
"Yes, I had a relationship before with Marcos Hack. We lived for two years together. When our son was a baby, I found out that Marcos was a crossdresser and bisexual, he was cheating me with many other men. He broken my heart in many pieces back there, I got really depressed."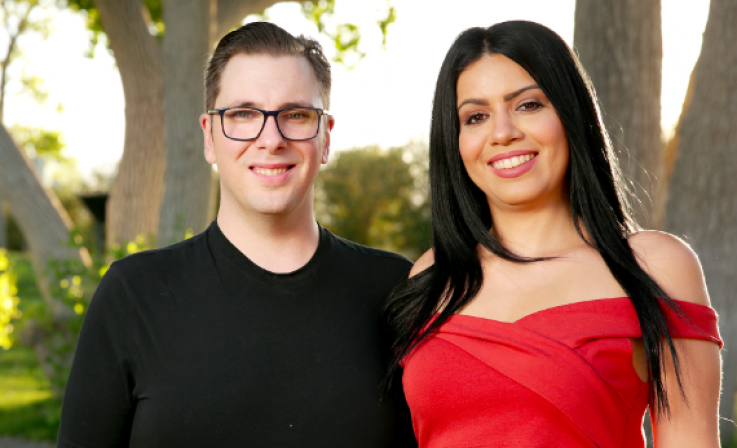 Larissa explained because of the depression or financial strain, Marcos's sister adopted the couple's son, Arry.
She continued to note she has a daughter from another relationship, who she plans to bring to America when she is settled. The daughter is currently living with Larissa's father.
Larissa also noted Marcos stole $20,000 from her credit cards and created a false tax return as Larissa. She also included alleged photos of Marcos in female clothing in the messages and a link to a Fiscal Execution dated 2016 and referencing Marcos in an Instagram comment.
Marcos addressed his relationship with Larissa directly via his Instagram on Tuesday, reposted by Yates. "Yes it is true, Larissa and I had a relationship years ago, and we had a son together. Seven months after he was born she left him with me. My son Arry is the light of my life," he wrote.
"I don't want to expose my son or my family to the public, but people need to know who the real Larissa is."
Larissa and fiancé Colt Johnson caught attention earlier in the week when Larissa changed her Instagram name and bio to a plea for help. After Larissa streamed the aftermath of a fight with Colt on Instagram, she was arrested for domestic battery. Her bail was set at $3,000, though it was later dropped to $1,000 according to In Touch Weekly. Larissa also noted Colt asked her not to share their life on Instagram as the series is airing.
Who Is Marcos Hack? '90 Day Fiancé' Star Larissa Instagrams Children And Strained Past Relationship | Culture