'90 Day Fiancé': Larissa Says Colt's Suicide Claims Are Untrue, 'I Love My Life'
90 Day Fiancé star Larissa Dos Santos Lima spoke out against her estranged husband's claims that she attempted suicide during their last blowout fight. Larissa, who was arrested for alleged domestic battery, said she did not try to kill herself.
"I would like to clarify that the rumors about drug abuse or suicide attempts are not true," Larissa shared Monday, according to TMZ. "I love for my life so much that I would never try to do something like this."
Colt Johnston, Larissa's husband, had originally stated Larissa took a half bottle of antidepressants and locked herself in their shared bathroom. Colt's story also noted Larissa had attacked him in anger, punching him in the mouth as well as inflicting her own injuries to stage a rebound from Colt.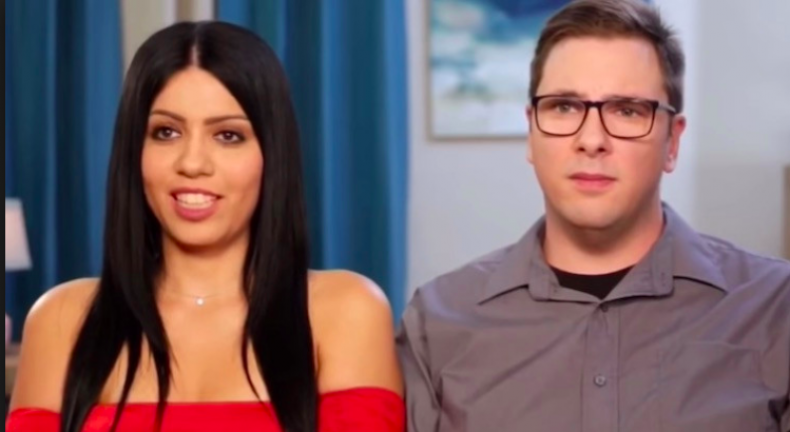 Larissa, however, claimed she's locked herself in the bathroom to take a shower and let the high tensions fizzle. She revealed on her Instagram story Colt would not leave the bathroom and let her shower, and also touched her nonconsensually, which only increased tension.
She posted a series of Instagram posts sharing photos of her injuries, which she maintains Colt inflicted on her, and kept her followers updated on her safety at a friend's home. She received medical attention there. Larissa was arrested from the friend's home.
The fight allegedly began when Larissa found out Colt had bought porn, and accused him of cheating on her, according to TMZ. Colt filed for divorce from Larissa last week. In the aftermath of the fight, Larissa claimed Colt had taken her off of his health insurance before filing divorce papers. She expressed her outrage in an Instagram story post. Colt shared a screenshot of his United Health Care plan on his Instagram, which showed Larissa's name and approved coverage.
This is not the first time Larissa was arrested after a fight with Colt. The 90 Day Fiancé star has been arrested for alleged domestic battery twice. The last time took place in late 2018. Larissa was arrested after she expressed a fight with Colt on her Instagram. She alleged Colt turned off her cell phone service after she posted a rant about how he doesn't respect her care for him.
A new season of 90 Day Fiancé: Happily Ever After? is slated to premiere in 2019. It's unclear if Larissa and Colt will appear on the show.
'90 Day Fiancé': Larissa Says Colt's Suicide Claims Are Untrue, 'I Love My Life' | Culture