Are Larissa and Colt Still Together? '90 Day Fiancé' Star Removes Instagram Pictures of 'Coltee'
90 Day Fiancé stars Larissa Dos Santos Lima and Colt Johnson have more drama going on behind the camera than any other couple on the hit TLC reality show. Lima was arrested Saturday for domestic violence after she changed her Instagram name to "help me." Police determined Lima was allegedly the aggressor and she spent the night in jail. Afterward, she reunited with Johnson, though it's unclear if they are still together based on their social media activity.
On Thursday, Lima scrubbed her Instagram page. Some wondered if she was "rebranding." Lima told fans that she simply archived the photos. While she brought back some pictures of herself, there are no more photos of Johnson, who has become affectionately known by 90 Day Fiancé fans as "Coltee."
The following day, Johnson took to Instagram to provide his fans with a Q&A session where he showed off his quirky style. He said things like fellow 90 Day Fiancé star Jesse Meester was "irrelevant," he struggled with weight his whole life, made jokes about eating a croissant, he has no regrets about going on reality TV and that it was the idea of his cat, Cookie Dough, to go on the TLC reality show.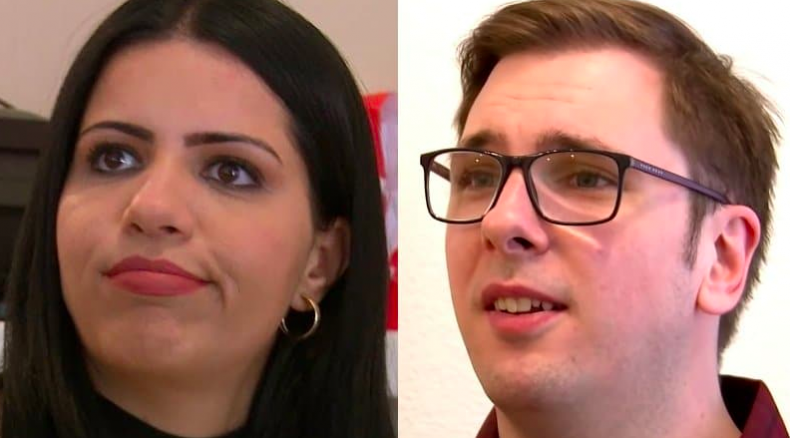 When asked if he felt he was successful in life, Johnson wrote he was born three months too early. "I came from an extremely poor family and I am basically a high school drop out. I fought tooth and nail to become the first in my family to graduate college. I have been to five countries, have a successful career and I am in a relationship with a gorgeous and intelligent woman," Johnson wrote. "I am also a reality TV star. You tell me."
He answered another question about Lima, saying he fell in love with her because "she's very curious and super intelligent. She is playful, shy and a little bit of a nerd. She cares so much that it literally pains her."
As far as if they will have children, Johson told his followers they will have to tune in to "Season 2," however, it's currently unknown if the couple will be tapped for another installation of the 90 Day Fiancé franchise.
To some, Lima and Johnson look like an odd couple. But he fell in love with Lima because of her personality, not her looks. "I was looking for love," he wrote to a fan who asked about his "high sex drive." "Larissa just happened to be gorgeous."
Before her arrest, Lima previously said that she was shocked by the reaction her relationship with Johnson received. always thought and think that Colt is handsome. It's funny because in my country Colt is not ugly. Nobody would say oh, 'This girl is with Colt' and ask why. He has great skills, he's smart, he's funny, he's quiet," she said on Instagram earlier this month. "I love Colt's personality. I love that Colt is completely different than me …and I love that Colt is so f***ing smart."
Season 6 of 90 Day Fiancé airs Sundays at 8 p.m. on TLC.