'90 Day Fiancé': Leida And Eric Says They're Quitting After Facing Alleged Death Threats From Viewers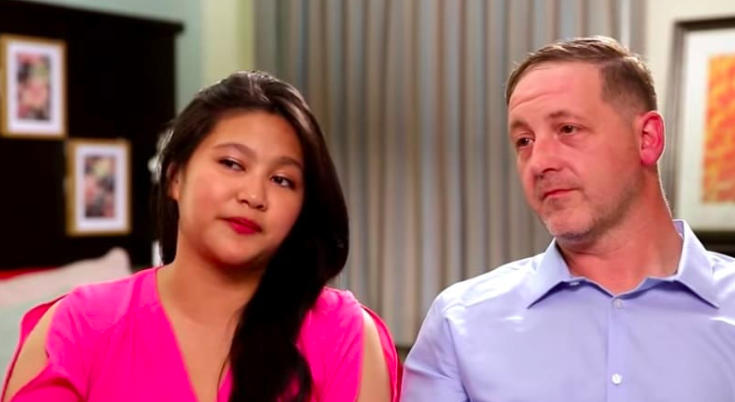 Eric Rosenbrook and Leida Margaretha are quitting 90 Day Fiancé after receiving alleged death threats. The pair, particularly Leida, has faced a wave of harsh comments since appearing on Season 6 of the reality show. Leida's son has also allegedly been a subject of the threats, though some viewers argued they haven't seen announce threaten Allessandro.
"No, we won't be on the next season," Leida wrote in an Instagram story. "Sharp doesn't care about the death threats. We will deal with everything on our own." "Sharp" refers to Sharp Entertainment, the show's production house.
Her Instagram story continued to include a direct address of the threats, which some social media users have claimed are fabricated by the couple for attention. "Death threats are not acceptable under any circumstances," she wrote. "If I made those death threats by myself I wouldn't let the authorities involved. Whoever says 'Boohoo Leida. This is on you,' Thank you so much and I pray you will never experience the same way like I have."
Leida also acknowledged her son's inclusion in the alleged threats: "My son doesn't deserve to be killed or kidnapped. I keep it real and never lie. I value honesty and hope it will help me at court later."
The infamous reality star also appeared in an Instagram video of her and Eric. In the homemade video, she's seem emotionally speaking about the threats. "We put our lives in danger. We put our lives on the front lines," she said. "This is not fair. This is not worth it at all. We are never gonna do this again."
The video was posted by Instagram account @90dayfiancetea with a caption that read "Leida doesn't know why people don't like her and says 'it's not fair'. Leida claims she's receiving alleged 'death threats' and TLC is doing nothing about it."
Eric also acknowledged the alleged threats on his own Instagram story after Sunday's episode, which showed the pair nearly end their relationship because Leida does not approve of Eric paying child support to his ex-wife. The episode also showed Leida demanding Eric's grown daughter move from Eric's home, where she lives.
"I get why many of you hate on us so much that feel the need to contact us and spew your hate, but for the love of God, leave her son alone! He doesn't deserve any of this from any of you!" Eric wrote on his Instagram story Sunday, as was shared by 90 Day Fiance blogger John Yates on Twitter.
Responses to Yates asked for proof that Eric and Leida are being threatened. "Honestly, who is really attacking her son. Please get that proof John. I dont buy anything Eric spews," @ladymaree85 wrote in response. "I doubt people are talking about her son. The one she curses and fights like an animal in front of," @xtinaw72 added.