'90 Day Fiancé: What Now?' Season 3 Returns With Some of Your Favorite Couples (and Singles)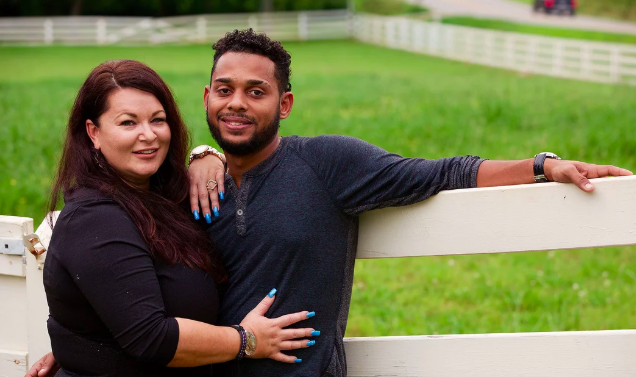 There is good news for 90 Day Fiancé fans: Season 3 of What Now? officially returned to TLC Go Monday to help give updates on your favorite 90 Day stars. The series, produced by Sharp Entertainment for TLC, features some 90 Day fan favorites like Danielle Jbali and Molly Hopkins. What Now? has returned with 21 brand-new episodes and can be streamed through TLC's app.
Molly and Danielle are far from the only 90 Day alum to appear. The full list has been posted below:
Alan (Fremont, Utah) and Kirlyam (Brazil)
David (Louisville, Kentucky) and Annie (Thailand)
Jonathan (Lumberton, North Carolina) and Fernanda (Mexico)
Kalani (Washington, Utah) and Asuelu (Samoa)
Kyle (Portland, Oregon) & Noon (Thailand)
Larry (Pinellas Park, Floria) and Jenny (Philippines)
Loren (Hollywood, Floria) & Alexei (Israel)
Rachel (Albuquerque, New Mexico) and Jon (England)
Tarik (Virginia Beach, Virgina) and Hazel (Philippines)
Molly and Danielle have both embarked on weight loss journeys since they split from their partners. In October, Molly announced on Instagram she lost 40 pounds by drinking detox teas.
"I've been getting a lot of questions about being a #teamipartnerlately and I'm here to answer them all !! I've been using @teamiblends 30-day detox for over 6 months and I drink it every day!" she wrote at the time. "Yes, I've lost actual weight with this ! I've lost over 40 pounds..no, it was not in the same month, it's been over time !! _. I used to struggle with losing weight and like I said, I've tried everything. When I started being more conscious about what I was eating and added Teami into my routine, I saw results. I don't go a day without it. I even got my coworkers to start it! Use my code MH25 for 25% off your order and let me know how much you love it!!"
People like Good Place star Jameela Jamil have been outspoken against the use of detox teas to promote weight loss. "This fucking 'detox Tea' company are using an image of an eating disorder survivor, without her permission, to promote their bullshit product. This is so unethical, just like everything else about these bold, evil companies. They have no morals," she wrote March 20. "This is so gross."
Danielle and Molly have not responded to the backlash.