'90 Day Fiancé': Natalie and Mike Debate Going to Couple's Therapy
Natalie is attempting to repair her relationship with Mike on Sunday's episode of 90 Day Fiancé, but it seems the couple has different ideas on how they should make amends. A recent teaser shows Natalie requesting couple's therapy, when there's just 45 days left in her K-1 Visa, but Mike doesn't seem to be on board.
The Ukrainian woman asks Mike how he feels about their relationship now that they're halfway through their 90-day period. "How do I feel? That we need another 45 to 90 days," he responds, as seen in a video posted to the 90 Day YouTube account on Thursday. "We have a lot to work on."
Natalie follows up by saying, "I would like to buy for us both a session for us to visit a psychology family advisor." Mike immediately shakes his head and says he's not interested.
"What do you think needs to be talked about?" Mike asks her. Then, the clip cuts to a solo confessional with Mike, away from Natalie, in which he expands on his thinking: "You want to go see a counselor? So what, you're gonna listen to him?"
The Season 8 couple, who debuted their relationship on Season 7 of the show, has been trying to find their footing since Natalie moved to America. They only have 45 days left until they'll either wed or part ways—and, technically, they're not even engaged yet.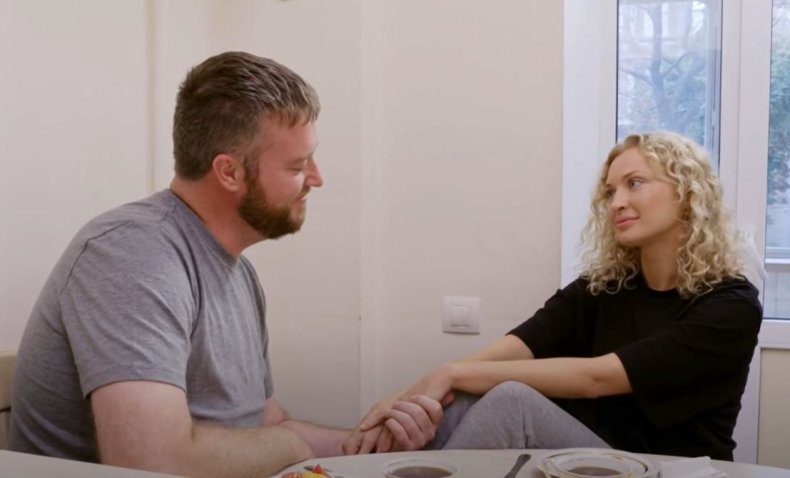 Natalie's new life in America has consisted mainly of her trying to get back her engagement ring, which she returned to Mike at the end of Season 7. Her move to America wasn't quite as romantic as past 90 Day couples. Instead of a promise to wed, Mike and Natalie aimed to mend their relationship by spending time together in the same country. But the classic 90 Day rules still apply: If they want to remain together after 90 Days, they'll have to get married.
So far, America isn't necessarily comfortable for Natalie, between her rifts with Mike or his American eating habits. She also said she'd expected her ring back when she moved to America, but Mike has yet to propose marriage again.
Judging by their conversation in the preview clip, it looks like Mike and Natalie probably won't be going to therapy anytime soon. That doesn't necessarily mean their relationship is doomed to fail, though. Spoilers about the couple's relationship are available online. You can read them here. That being said, often 90 Day relationships change post-filming, so what Natalie and Mike are up to right now won't fully be revealed until the season ends.