'90 Day Fiancé' Star Nicole Nafziger Instagrams 'Proud' Weight Loss Update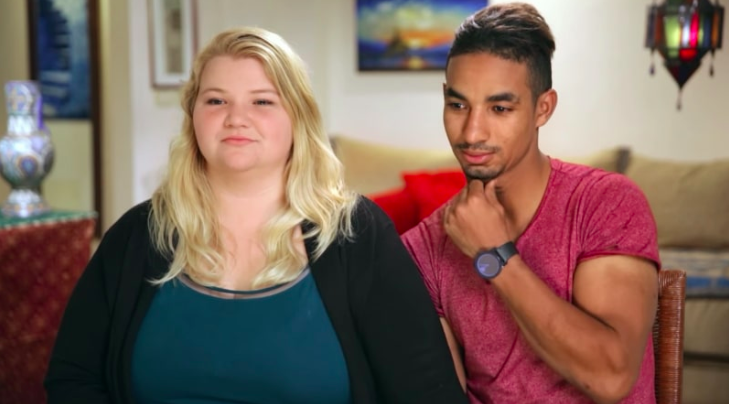 90 Day Fiancé star Nicole Nafziger is continuing her weight loss journey. The TLC reality personality revealed last week that she was ready to get healthy. With all the candy and chocolate around Halloween, it's not always the easiest time to stick to a diet, but Nafziger took to her Instagram story to update her fans on how she was doing.
"Y'all May had so much fun trick or treating last night and did so well," she said about her daughter, who dressed as Rubble from Paw Patrol. "She has so much candy and I have so much temptation. I'll be honest and say I had just two snack-sized candies last night with her but today I am resisting the urge to eat my faves like I've done every year. Instead, I'm going to be keeping my goal in mind and getting back on my treadmill today. It's late in the day but I'll get my walk in."
In her next update, Nafziger revealed she watched a new show to help her get through her workout. "I didn't stop until the show was done," she wrote about her treadmill exercise. "Today was better. Today felt easier to get through. Idk if it was watching a show while doing it or because I've been doing it for about a week or so now. But today I'm proud of myself."
In Nafziger's final Instagram story post, she inspired her followers who are also embarking on weight loss journeys. "Keep pushing for those goals y'all! We got this! One bad day? Start again the next! Don't keep yourself down. Your biggest critic is yourself. But also your best motivator is YOU! YOU GOT THIS!"
Nafziger, 24, was seemingly wearing her engagement ring in the post. She and fiancé Azan Tefou, who postponed their wedding twice since they were on Season 3 of 90 Day Fiancé in 2016, don't have definite wedding plans. However, while doing a Q&A on Instagram with her 193,000 followers, she fantasized about having more children.
"How many kids do you and Hassan [plan on] on having?" one commenter asked. "We want to add two more to our family! So [three] including May," Nafziger said in a response that has since been deleted.
Viewers have regularly questioned Nafziger's relationship with Tefou, forcing Nafziger to slam rumors that they split up in September. "That's funny, no one told me and Azan that," she wrote, and then added, "We may be thousands of miles apart, but I love you from Florida to Morocco, then to the moon and back."