'90 Day Fiancé: The Other Way': Deavan Says She Moved To Avoid Being Kidnapped By Family Member
Deavan Clegg may have moved to South Korea for love and family, but there was much more to her decision, the 90 Day Fiancé: The Other Way star claimed in a post-show comment.
Clegg said a family member has been trying to kidnap her, so moving across the world, as seen on the show, was the best decision for her family.
Some viewers questioned why Clegg would move to South Korea when Lee was eligible for an American green card. Clegg explained. "I noticed that the show never showed the reason why I moved," she said on Instagram, as reported by InTouch. "I was waiting for the tell-all but they never showed it."
Clegg revealed she's "in danger" in America. "America became a very unsafe place for me due to a family member," Clegg shred. "This family member tried to kidnap me and steal my car while I was pregnant." She also said the "Family member is a dangerous person. So I'll be in Korea for a long time. Because for some reason they keep letting her out of jail."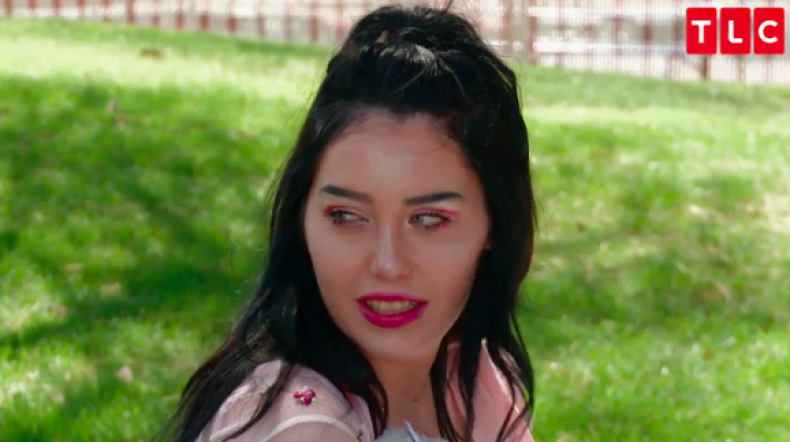 The reality star, who is a mother of two, did not reveal who the family member is, or what they've been in jail for.
TLC viewers know Clegg met Jihoon Lee online. He visited her in America, and the couple got pregnant after only knowing each other a few days. Clegg ultimately decided to join him and his family in South Korea to raise their baby. Clegg has a daughter, Drascilla, from another relationship.
The pair became a quick fan favorite on 90 Day Fiancé: The Other Way. The season followed Clegg's quest to win the approval of Lee's parents. They visited her in Las Vegas, and ultimately allowed her to move into their family home in South Korea. Much of the story followed the stress of Clegg raising two children and adjusting to life in another country.
Recently, both Clegg and Lee stirred up controversy in their fanbase by revealing they support President Donald Trump, and don't see active racism in America. Clegg made the statements on an Instagram live, as reported by blogger John Yates.
"We might get hate for this, but Jihoon actually supports Trump," she said of her husband. She added. "I don't believe that America is racist. I think that people say this s*** to start fights and to start wars and s***. And it's stupid!"
Many of Clegg's followers expressed outrage in her opinion and claimed they'd unfollow her. Others, however, posted Trump-supporting comments in solidarity and many referenced his reelection campaign.
90 Day Fiancé: Before The 90 Days star Avery Mills seemingly responded to Clegg's statement via her Instagram stories, saying, "To anyone that doesn't believe racism and bigotry isn't still alive and well in America, just go look at my comment section. I have gotten death threats from Americans for the simple fact that I'm Muslim, and whole countries are banned from coming here."