90 Day Fiancé is one of the most popular shows on TLC and has spawned multiple seasons and spinoffs. Currently, 90 Day Fiancé is in its sixth season. There are also multiple iterations of 90 Day Fiancé: Before the 90 Days and 90 Day Fiancé: Happily Ever After? Some fans have become curious with how much money TLC pays for their stars, considering some of them struggle with their finances and are open about it on social media.
According to prominent 90 Day Fiancé blogger John Yates, the amount of money each couple earns varies. A couple on 90 Day Fiancé proper rakes in $1,000 an episode; a couple on Before the 90 Days makes $500 an episode. Wages for Happily Ever After, however, can differ, with individual couples making anywhere from $2,000 an episode to $7,500 episode, Yates told Newsweek.
Former Happily Ever After star Danielle Jbali recently came under fire after some fans accused her of asking friends for money after she posted about some of her financial woes on Facebook. She denied petitioning for money wanted people to know she didn't make "millions" from the reality series. Instead, she just wanted prayers sent her way.
"We don't make millions from doing the tv show and for those of you questioning what happened to my show money. I bought my home, bought appliances, did some repairs to the home, paid for a STNA class, put a down payment on a newer car. It was not spent foolishly," she wrote last week. "I have not received a tv show check in a year. So please stop being judgmental when you don't know all the facts."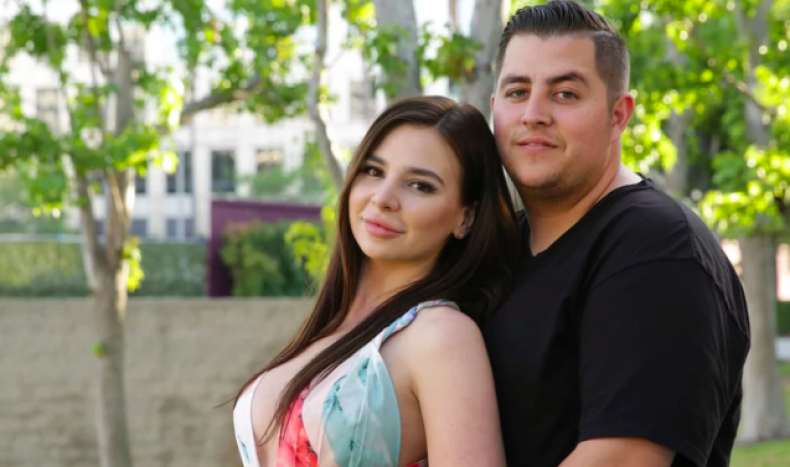 As per Poala and Russ Mayfield on Instagram Wednesday, someone on their Happily Ever After series is trying to make "Kardashian money." The Mayfields didn't mention anyone by name, though it's probable they were talking about Anfisa Arkhipchenko, who they've famously feuded with.
Their comments came shortly after Arkhipchenko claimed TLC renewed her contract without her consent. Husband Jorge Nava is currently behind bars, serving a two-and-half year sentence for possession of drugs with the intention to sell. Arkhipchenko claimed she and Nava quit in October. She essentially doesn't want anything to do with 90 Day Fiancé and said her social media pages will now focus on other aspects of her life.
Don't miss 90 Day Fiancé when it airs Sundays at 8 p.m. ET on TLC.