'90 Day Fiancé' Season 8 Spoilers: Are Yara and Jovi Still Together Now?
Not every 90 Day Fiancé couple has a happy ending, and some fans are already comparing Yara and Jovi to devastating breakups past.
Twitter users who have tuned in to the first two episodes of 90 Day Season 8 can't stop talking about the disrespect between the young couple. And it seems like all the tension will only escalate on Sunday night when Yara meets Jovi's family.
TLC posted a teaser for Sunday's episode on Friday, and the clip raises lots of questions about whether Jovi's family will accept his Ukrainian fiancé.
Longtime viewers of 90 Day Fiancé know the deal: Each couple has just 90 days to legally wed, otherwise the person in the couple who's trying to immigrate won't be able to stay in America. Because of the rushed timeline, some relationships are accused of being fraudulent and nothing more than a scheme to secure of a green card.
So far, the dynamic between Jovi, 30, and Yara, 25, doesn't inspire a ton of confidence. Already, we'e seen the couple fight over which country is better: America or Ukraine. And Yara wasn't necessarily impressed with Jovi's apartment and city life in New Orleans, Louisiana.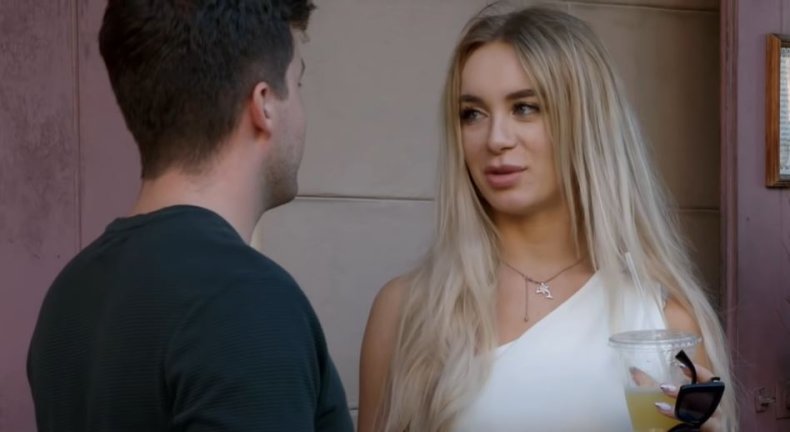 Spoilers for the season aren't readily available, but there's still a way that we can tell what the couple is up to now. Viewers may be able to suss out if Yara and Jovi are happy via their recent, and past, Instagram posts.
Yara is very active on Instagram and often posts model-esque photos of herself. Just 32 weeks ago, Yara shared a selfie of herself and Jovi, which seemed to imply that the couple was formally dating at the time. The caption was simple: just three heart emojis. Since, Yara has shared a series of 90 Day publicity shots, which is common for any subject of the show.
Another clue that Yara and Jovi may still be together, and even married, is in her Instagram bio, the introduction of which reads: "38 country/traveling with my [heart] 90 fiancé."
Jovi has a similar bio. "New Orleans, LA.......On an adventure to see the world! 57/195 countries," it reads.
The American man doesn't have quite as many photos of himself and Yara on his feed, but there are still plenty there. Not only is Yara pictured in Jovi's Instagram profile photo, but photos of them traveling in Egypt can also be spotted all throughout his page.
Just judging from their individual profiles, there's no reason to think that the pair have split. Even if their love has long since faded, Jovi and Yara have kept photos of each other close. Only time will tell if they'll actually tie the knot before Yara's K-1 Visa expires, though.