'90 Day Fiancé' Spoilers: Are Brandon and Julia Married Now?
As this season of 90 Day Fiancé nears its end, the remaining couples on the show are ready to wed. One couple, who have seen less conflict than most on Season 8, seem to have conflicting thoughts about their upcoming wedding and how special it should be.
A clip posted to 90 Day Fiancé's YouTube page shows a rift between Brandon and Julia as they struggle to plan their upcoming nuptials. Brandon questions why the wedding should be a big deal, as he expects the couple will have a large, fun wedding after the coronavirus pandemic. Julia, on the other hand, wants to make their wedding memorable, even if it falls during the pandemic. Either way, Brandon and Julia must legally wed before Julia's K-1 visa expires.
Brandon and Julia have been praised as one of the happiest, most authentic couples this season (even by such bold-faced names as Chrissy Teigen), but that doesn't mean a happily ever after is guaranteed. That's especially the case with Brandon and Julia living under the roof of his ultra-controlling parents. Even though both "kids" are closer to 30 than 20, they had to fight to share a bedroom and to find time to spend alone—without Brandon's parents joining their date nights.
Early on in the season in a series of heated Twitter conversations, fans decided that if Brandon and Julia's relationship doesn't work out, it's likely because of his parents. But if it does, it could be a 90 Day triumph—proving true love can grow in spite of any challenge. But the question stands: Will Julia and Brandon actually tie the knot on 90 Day? And if so, will they last?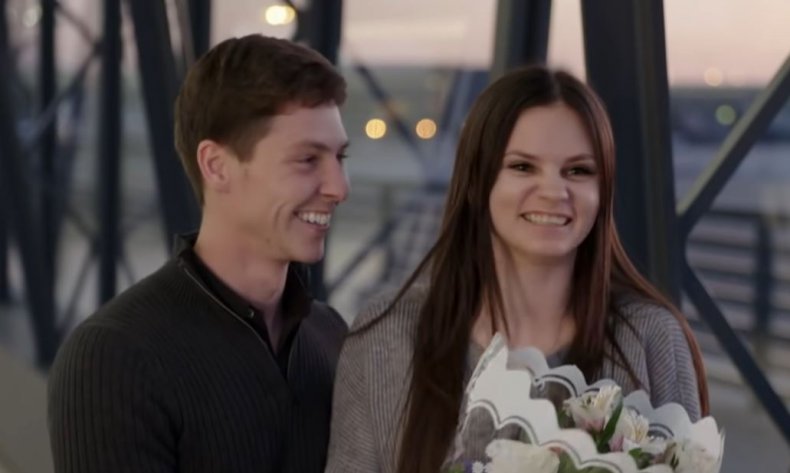 The answer appears to be on Julia's Instagram account. She posts often about her life on Brandon's family farm in Virginia—mentioning the farm routine or just using the scenery as her backdrop. This seems to say that Julia and Brandon did get married, as Julia isn't back in Russia. She has opened up about their family life, too, even introducing a dog that Brandon's parents' gave her as her "son."
Other spoilers for Brandon and Julia's living happily ever after seemed to prove that she was still in America on New Year's Eve. A mutual friend posted a photo of the 2021 celebration, which showed Julia and Brandon cozying up. The photo, which was shared on a private social media account, was published by Screenrant in January.
Julia's most recent photos also seem proof enough that she's not back in Russia working as a go-go dancer. She has posted a handful of model shots with a tractor, a clear sign that Julia was on the family farm when the photos were taken.
What comes next for Brandon and Julia is unknown. After a pregnancy scare and a wish to move out of the family home, there are plenty of roads the couple could take as next steps in their relationship.