90 Day Fiancé star Ashley Martson is ready for her estranged husband, Jay Smith, to be deported from the U.S. When she discovered Jay had cheated on her with another woman—and not just by talking through a dating app but through physical intimacy—she filed to have their marriage dissolved. On Sunday, the same day a new episode was slated to premiere on TLC, Ashley updated her fans about Jay's immigration status and more.
When a fan asked if this week's episode would be crazier than last, she promised it would be. "I haven't watched it but I know what's coming. Yes, it gets heated. Yes, I regret what happens but when you're the in heat of the moment and feel your whole world crumbling down around you, sometimes you make poor decisions. I'm human," she wrote on Sunday.
Ashley might have been referring to the time she threw a fire extinguisher through a window when she heard Jay hanging out with other women after their split. She confirmed the incident was true, saying she "more like catapulted it."
"Don't come and take my passport and other belongings when I'm about to leave for vacay," she wrote. "I will break things."
Ashley previously told her followers Jay was supposed to be deported in August, which led some people to wonder why he was still here. "I'm not ICE. I can't self deport Jay," she wrote. "Also, I would never sign a lease for him. Someone else must have..."
On last week's episode, Ashley found out Jay cheated after his friends snitched on him. She called him to break up. When a fan asked how she remained so calm through the incident, she said knowing the TLC cameras were there helped her keep for cool. But she's not always that relaxed.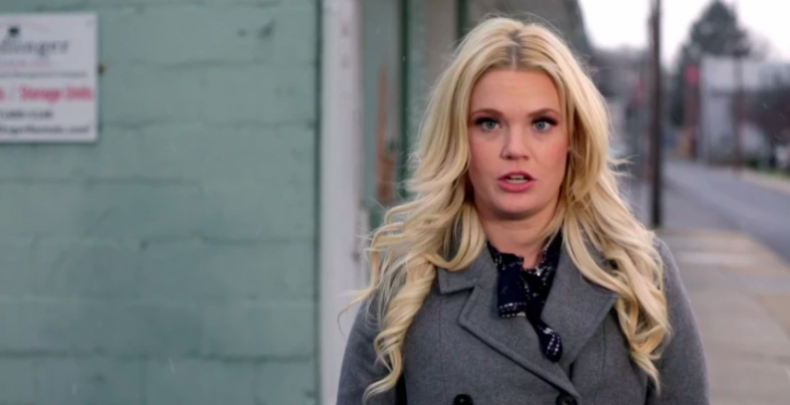 "When you the whole world is going to watch how you react you try to hold it together," she wrote. "Phone is easy. In person I, unfortunately... well, just watch..."
In real time, Ashley went on a Caribbean vacation. It was previously reported that Ashley was going to rehab to treat her anxiety. "We met some really cool people. They made the trip! I'm thankful for them," she told her followers. "They kept me entertained and not focused on reality for a week!"
During an interview with blogger John Yates last week, the 90 Day Fiancé star said she was attending a hearing about Jay's immigration status on August 7th: "He will be deported on August 7 unless he runs, which is what I'm assuming he's probably [planning]."
She claimed there's a warrant out for his arrest. "[Immigration and Customs Enforcement] has already been here to arrest him," she told Yates. "They know where he works... I mean obviously, if they come to my house at this point, I'm gonna tell them where he's at. So I'm not sure why he's still sticking around because we got a letter three weeks ago saying he has an active warrant for his arrest."
To follow more of Ashley and Jay's story, don't miss 90 Day Fiancé: Happily Ever After? when it airs Sundays at 8 p.m. on TLC.