Season 3 of 90 Day Fiancé: Before the 90 Days is bringing back some familiar faces, but mostly new ones. This includes Columbus, Ohio, native Avery Mills and her 24-year-old Syrian love, Omar Albakkaur.
Avery, 19, left her faith as a Christian to become a follower of Islam—even though most of her family and friends objected. She joined a Muslim dating site soon after, which is how she met Omar.
When viewers first meet, she's traveling to Lebanon with her mother to meet Omar for the first time. In a teaser for the new season, Avery gushes that he's holding a woman's hand for their first time. It's up to Avery to decide if she wants to leave America—and all her family and friends—to be with her fiancé in a war-torn country.
Avery's story is sure to garner attention, but she doesn't care about the negative things people have to say about her faith or her decision to marry Omar. "I have never cared about what people thought in the past. No one can sway my decision on my choices," she told Newsweek in a phone interview. "I really make my own path and I'll tell them that."
Sunday's premiere marks her first time on reality TV and she's not sure how to feel. "I'm excited to see how the story is going to play on TV [and] of course there are a few nerves, but I'm mostly excited," she said.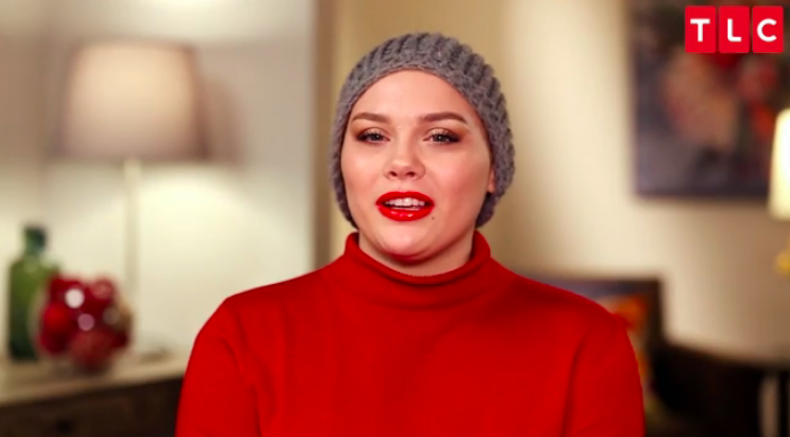 While Avery had trepidation about going to Lebanon to meet Omar for the first time, she trusted she would be safe with him. "When he first brought up Lebanon I got a little bit nervous just because I didn't know much about it... but I really had trust in him that he wouldn't take me anywhere that was too dangerous," she said.
Once she was there, Avery enjoyed her time in Lebanon. "The culture is beautiful. The people there were so sweet," she said, adding the music and food were good too.
Avery always believed in God but decided to convert once she learned more about Islam. "I believed in God, but I wasn't always 100 percent confident in all of the Christian views. I was open to learning about Islam and never expected to convert, but I was curious, so I asked some Muslim friends about Islam. Everything I learned shocked me, it made so much sense and I realized it's an amazing religion," she said. "The turning moment for me was when I went into a mosque and had a moment in my heart I knew I was with the right people, in the right place, about to follow the right path."
Avery signed up for the app to find a Muslim man in America, but she couldn't help falling for Omar. She didn't know he was living in Syria when they first started chatting. "When Omar sent me a request I saw his profile was so nice, and he was so handsome. I knew he was Syrian but it wasn't until after about a week of nonstop talking that I realized he still lived in Syria," she said. "Oddly enough it didn't change my feelings at all for him."
Avery doesn't regret switching her faith. In fact, she likes the way people address her now. "I like how people look me in my eyes when they speak to me, unlike before — their eyes would wander elsewhere," she said. "Also, the family that I gained when I became a Muslim was overwhelmingly amazing. I was worried about being accepted by my Muslim brothers and sisters but they welcomed me with open arms."
If she could change one thing, it would be that she found out about Islam sooner. "As a Muslim, we believe everyone is born Muslim, people just choose if they follow it. But I do wish that I would have started following Islam sooner. It would've kept me out of a lot of predicaments I found myself in," she said with a laugh.
She urged others to go with their gut and follow their own journey — to not be incumbered by other peoples' thoughts. "Your personal beliefs should be made by you, not by friends, not by family, not by the media — but by you. If you have questions go search for it, maybe you'll find what you're looking for. That goes for any religion, find your own path," she said. "Also remember our lives are very short. Don't get too caught up in what doesn't matter and prepare for the hereafter where there's an infinite amount of time."
To find out how Avery and Omar's story plays out, don't miss Season 3 of 90 Day Fiancé: Before the 90 Days Sunday at 8 p.m. ET on TLC.