'90 Day Fiancé' Star Chantel Posts New Vacation Picture Without Pedro
90 Day Fiancé star Chantel Everett might want to make it seem like her and Pedro Jimeno split up—at least through social media. The Atlanta nursing student hasn't posted any pictures of her husband in weeks, even though TLC announced last week the family was getting their spinoff in July. Instead, she shared pictures from her trip to Ecuador that showed herself and her friends having a good time.
On Thursday, she shared a picture of herself that showed her looking out into nature. "Jobs fill your pockets adventures fill your soul," she captioned the image. The post garnered nearly 10,000 likes, including a double-tap from Ecuador native Evelin, who is currently featured on the Other Way spinoff series. Over the past two weeks, Chantel has shared multiple pictures from her South American vacation, though none of the photos include images of Pedro.
Before her most recent Instagram post, she promoted her new show, The Family Chantel. "When you marry someone you marry their family," one of Pedro's friends tells him at a batting cage. "I married a circus, man," Pedro shoots back.
Pedro, who is originally from the Dominican Republic, isn't the only one with reservations. "I don't even know what goes on in his head sometimes," Chantel tells one of her friends.
Fighting aside, Pedro wants things to work out with his in-laws. "I want you to be my father and you to be my brother but it no can be like this," he says.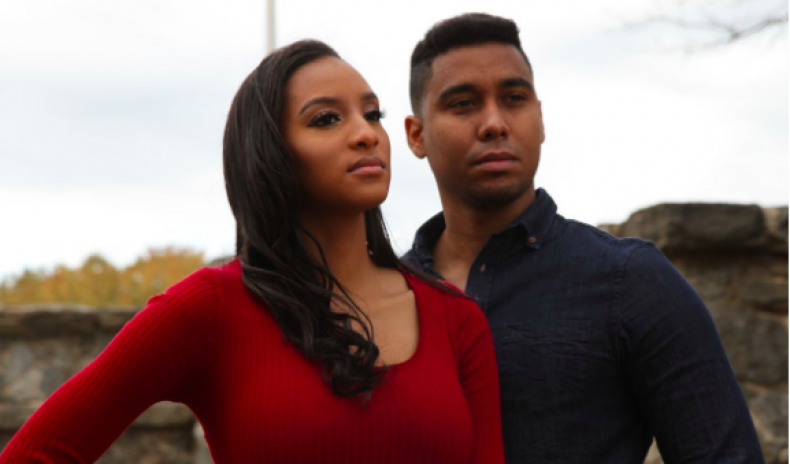 Things have been extremely tense between the two families after they fought at Chantel's parents' house. Pedro and River both lunged at each other, with Pedro's sister, Nicole, also getting mixed up in the scuffle. Chantel blames Pedro for the fight and they've struggled to move past it.
Potentially making things worse, Pedro wants to bring his family from the DR to live in Atlanta. Not surprisingly, Chantel didn't like that idea. "Why the hell would I let her live with me?" she asks in the trailer for The Family Chantel, slated to premiere on TLC Monday, July 22.
The day before she shared the trailer, she made a joke about her in-laws. It was a video that showed rice being poured out over the words caring, nice, supportive and loving for "how God made my in-laws." A spoon dumped a little bit of rice for each nice word. At the end, when the words fake and rude appeared, the whole bag was emptied. The video garnered more than 258,000 views, with some viewers saying Chantel's family was just as bad—if not worse—than Pedro's family.
"Imagine God made your in-laws the same way they made your bigoted family. I don't like Pedro's family but your family is as bad if not worse than his," one of the top comments read. "From day 1 you allowed them to belittle and disrespect that man."
"But your parents didn't give Pedro a chance either. I feel it goes both ways," the second-most popular response read.
To follow more of Chantel and Pedro's story, don't miss 90 Day Fiancé: Happily Ever After? when it airs Sundays at 8 p.m. ET and The Family Chantel when it airs on Mondays at 9 p.m. ET, both on TLC.