'90 Day Fiancé' Star Chantel Posts Vacation Pictures Without Pedro After Rumors Swirl About His Intentions
Even though they have their own spinoff show, fans of 90 Day Fiancé are almost always wondering if Chantel and Pedro Jimeno are still together. In real time, Chantel has been on vacation in Ecuador. She's posted multiple photos of her travels this week, though none of them have included Pedro. This isn't unusual for Chantel, who seemingly likes to leave her fans online in the dark about her relationship.
"Courage is being scared to death but saddling up anyway. We rode horses up a mountain and then the fog can but God saw us through," she captioned a picture of herself riding a horse Monday. The post garnered nearly 14,000 likes.
"You gain strength, courage and confidence by every experience in which you really stop to look fear in the face," she wrote Friday. "You are able to say to yourself, 'I have lived through this horror. I can take the next thing that comes along.' You must do the thing you think you cannot do." Chantel added: "When the storm has passed, put your energy into rebuilding your life, don't waste time looking back."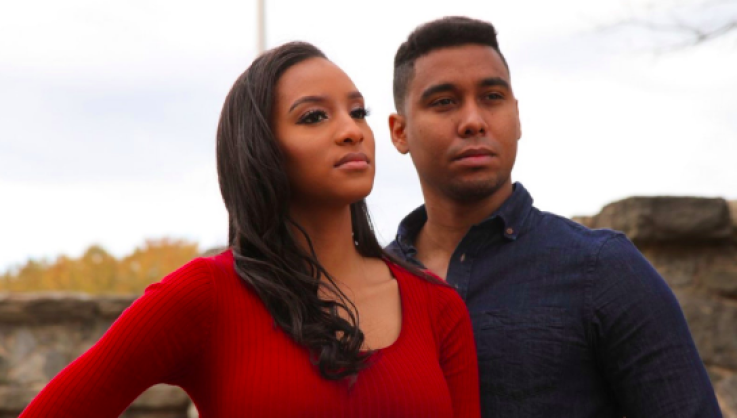 On Sunday's episode, Chantel traveled to the Dominican Republican to meet up with Pedro, who was visiting his family. She then went on to fight with both his mother and his sister, even though Pedro wanted her to make amends with his family. They seemingly broke up on the last episode, but considering they have their own show coming up, it's unlikely the breakup lasted.
One of the biggest gripes from Family Chantel is that they think Pedro is just using their daughter to "harvest the American dollar" from "stupid Americans."
Sunday's episode ended with Chantel saying her marriage was over and that she didn't want to film anymore.
On a preview for next week's episode, one of Chantel's friends in the DR tells her that Pedro's mother and sister conspired to get him to the U.S.
"I really thought that Pedro and I had a fairytale beginning," Chantel tells her friend in the preview.
"It was a set-up," he responded. "They arranged to get Pedro to the United States."
To find out what happens next, don't miss Season 4 of 90 Day Fiancé: Happily Ever After when it airs Sundays at 8.p.m ET on TLC.
'90 Day Fiancé' Star Chantel Posts Vacation Pictures Without Pedro After Rumors Swirl About His Intentions | Culture