'90 Day Fiancé' Star Darcey Silva Says 'Toxic' Jesse Meester Tried to Reconnect Before Tom Brooks
90 Day Fiancé: Before the 90 Days star Darcey Silva has returned to the reality TV series for a third time, except this time she's doing it without ex-boyfriend Jesse Meester. After ending their "toxic" relationship, Darcey moved on with British businessman Tom Brooks—and she's not looking back.
"He's an amazing guy," Darcey, 44, told Newsweek in a phone interview about her new beau. "He's always been a great guy. We have a really deep connection and have a lot in common." She added: "I love his voice. It's very sexy, very James Bond."
Darcey and Tom met on Facebook four years ago when she was living in Los Angeles, though they didn't meet in person until after her breakup with Jesse. They lost touch while she was dating Jesse for two years, but reconnected after she ended things for good with the Amsterdam model. In fact, Tom helped her get through the breakup.
"He was there for me. He knew all about it. He was kinda my rock during that whole time," she said.
"He's older. He's lived life. He's a jetsetter. He owns his own company. He's very experienced in life and he elevates me. I never feel put down," Darcey added about Tom. "It was something I had to explore because maybe he could be the one so I decided to do that journey again. I don't regret it."
Darcey painted a lovely picture of Tom, but previews for the new season showed there might be some tension. For one, Tom said Darcey's emotions were off-putting, and another scene showed Darcey saying, "I love you," and him not answering.
However, Darcey rebuffed accusations that their relationship might have some holes. "We're very good. We're very happy. Things have been amazing and some people might see it that way and some people might see it a different way," she said. "You'll have to go through the journey along with us."
As for Jesse, they haven't talked for some time. Even though Jesse was the one who ended their relationship on camera, with him arranging a trip to the U.S. just to break up with Darcey in person in New York, he tried to get back with Darcey after the cameras stopped rolling.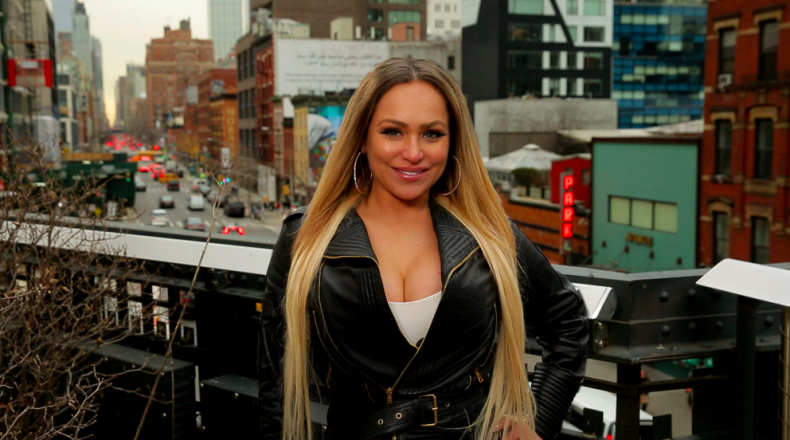 "He was calling here and there, and I'll be honest there was some communication because it was a very strange situation to be in—to break up with someone you were with for two years. You don't want to do it all over TV. Obviously, he was reaching out. He wanted to mediate it and come to Connecticut, all this weird stuff," she said.
But she wasn't interested in rekindling their relationship. Eventually, Dacey realized their relationship was "toxic" and she was never going to get the answers she wanted from him. "You just got to let it go," she said about cutting off communication with her ex. "You're never going to get the answer. You're never going to get the closure you want in a relationship like that."
"I had to be the strong woman that I am and just forget about it all. It is what it is. You can't change somebody like that. I never got a sorry. I never got anything like that. Just a fake big hug on camera," she said. "That was the closure I got."
On a lighter note, fans got to see the funnier side of Darcey when she appeared on Pillow Talk with her twin, Stacey. The two, along with several other 90 Day Fiancé alumni, would watch episodes of 90 Day Fiancé: Happily Ever After? And give their takes.
Darcey loved participating in it. "That was like the biggest blessing. It was one episode and it turned in like 11. It was so amazing," she said. "People got to see the raw, authentic, goofy and silly side of Darcey."
"We got to laugh and not take everything so seriously. It was a great, fun experience and I would do it again," she said.
To find out how Darcey and Tom's story plays out, don't miss Season 3 of 90 Day Fiancé: Before the 90 Days Sunday at 8 p.m. ET on TLC.