'90 Day Fiancé' Star Evelin Responds on Instagram to Ditching Corey At the Airport
90 Day Fiancé star Evelin took to Instagram on Wednesday where she promised to explain why she ditched Corey at the Ecuador airport on Monday's episode. It was an intense moment, where Evelin told him he was a grown man and could take a bus to her hometown. The moment seemed harsh to viewers, but Evelin teased there's more to the story.
"Don't be worry about Corey, he surely got a good welcome. Reasons may or may not be on the next episode. If they are not I'll probably explain later, for now keep watching and enjoy the show," she wrote. "Much love."
To most viewers, Evelin doesn't come off like her relationship with Corey is authentic. Some began to slam her on her Instagram page. "Dudes this IG it's not just for the show, it's my personal account that friends and family are part of , so if you want to come with comments that are degrading you are getting block!!" she wrote.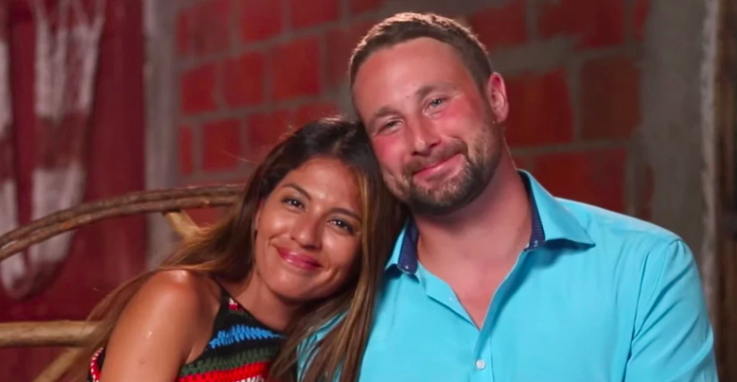 In a post from last week, she defended herself against viewers who called her a jungle woman. Her full response has been shared below:
"Ugly Cave woman, jungle girl , mud town girl is a few of the negative comments I've been getting lately and now I decided to address it. Jungle woman in my opinion are the most beautiful ones , real ones ..pure ones . We are living in a society that makes us believe that fake is the real pretty , where girls are looking more and more like crippy dolls . I check the haters profiles because i want to understand what makes then be the way they are and it's shocking to see that most of them are mom's posing happy on pictures with their kids and I think, if I was 16 years old right now this comments will probably break my self-esteem and not let me be the strong woman I am now. I wonder if they think about their own kids , how can they fight bullying when they are bullies too ? Why does some women feel like they have to destroy other women in order for them to feel good ? I'm hoping they can read this and think about what they are saying, trust me we all have mirrors in our homes .this is me with my burn by the sun hair and I don't regret it because it's the result of so many days of happiness and fun in the ocean under that beautiful sun , yes there's so many things that I can feel subconscious about but I embrace them and love them because If you don't love yourself nobody will .I hope you embrace yours too , and I hope we can give to all the little boys and girls that are just starting in life the confidence and love they all deserve , so they know how to love and how to respect . And for the haters that still want to be haters is ok trow it all on Me , I can take it but don't go around the Internet destroying other girls . Let the girls be happy, let the girls be themselves. proud to be from my pig surfer town , much love"
Corey defended Evelin, sharing her post and adding: "She's a fighter I'll give her that. Very well said!"
Corey uprooted his life to move to Ecuador after Evelin didn't like living in Washington. He gave her nearly all his savings, $40,000, to open up a bar and purchase other properties in her country. All of the investments are in Evelin's name. Corey moved to Ecuador to start his life with Evelin, though right before he moved there, she only "hoped" it would work out and didn't promise him anything.
To follow more of Evelin and Corey's story, don't miss 90 Day Fiancé: The Other Way when it airs Mondays at 9 p.m. ET on TLC.
'90 Day Fiancé' Star Evelin Responds on Instagram to Ditching Corey At the Airport | Culture