'90 Day Fiancé' Star Jay Smith 'Fears For His Life' If He's Deported To Jamaica, Friend Says
90 Day Fiancé star Jay Smith is afraid what will happen to him if he's deported to Jamaica. He is currently being held at an immigration detention center after he was arrested for violating a PFA (Protection From Abuse) filed by estranged wife Ashley Martson. One of his friends started a GoFundMe account on Thursday to raise money so he could be released.
"Jay fears for his life if he is returned to Jamaica," Kayla O'Brien, who started the fundraiser, wrote. "He is now seen as a traitor who has turned his back on his people and they will assume he has money since he was in America and on an American TV show so that keeps him at a continuously high threat for his safety if he is returned home."
According to the GoFundMe, Jay has not made any money off the TLC reality show. "Jay has not received his share of the money for being exploited on this TV show and we are asking help to obtain him a lawyer. Jay arrived here in America as a 20-year-old with a positive outlook, but he has landed in a severely difficult and unjust situation," O'Brien wrote. "This young man has been exploited on national television and as any real person knows TV is always far from the actual truth."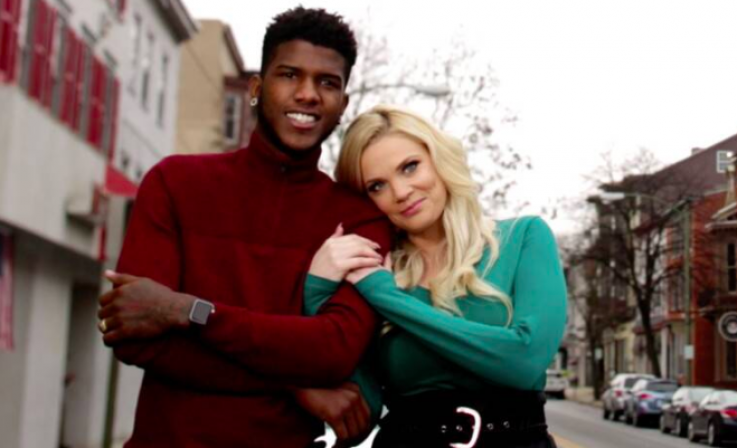 "The sad truth, the shocking truth is not what people are seeing," she continued. "I have visited him and he is his upbeat and positive self as much as he can be right now but he needs our help. Isolation like this strips a person of basic human rights and a makes a person go insane, he is innocent and he's doing the best he can. Help this innocent, sweet, happy man fight for his freedom!"
By Friday, the page had raised $613 of its $5,000 goal from 25 contributors.
In a Wednesday interview with Celebuzz, Ashley claimed Jay tricked her into marriage. "He came over here on a K-1 visa. A K-1 visa is for love. And he was never in it for love, from day 1...He was absolutely in it for the visa," she said.
Bad intentions aside, Ashley was "sad" Jay was arrested and then detained by immigration. "This is a very sad situation overall...I'm not popping champagne bottles celebrating today," Ashley told Celebuzz. "It's hard to sit here and think about how he's sitting in a jail cell right now, but I also have to remember everything he put me through the past year... I still have a great deal of love for him so it isn't easy... Picturing my husband in jail is the worst feeling in the world."
'90 Day Fiancé' Star Jay Smith 'Fears For His Life' If He's Deported To Jamaica, Friend Says | Culture