'90 Day Fiancé' Star Jesse Ignores Darcey's Mediation Claims, Vacations with New Girlfriend in Greece
90 Day Fiancé star Darcey Silva isn't the only one who has moved on. The Connecticut native is currently starring in her third season of Before the 90 Days, but this time she's looking for love with British businessman Tom Brooks instead of Dutch model Jesse Meester, who appeared with her on the first two seasons.
Even though Darcey claimed Jesse tried to win her back after breaking up with her on TV, the model didn't respond to her accusations, which she said to Newsweek and on the Sunday premiere of Season 3. Instead, he continued to post pictures of his vacation in Santorini, Greece, with his new girlfriend, TV host and travel influencer Hofit Golan.
Days before the premiere of Before the 90 Days, Jesse shared a picture of himself with Hofit, where they looked away into the sunset. "Our story," he captioned the Friday photo. "All you need is love, sunsets and @mykonosriviera providing these breathtaking suites and views."
On Thursday, he shared a video of himself diving into a pool and reminded his 259,000 followers to live in the moment. "Realize deeply that the present moment is all we ever have," he wrote. "Don't think there is endless time to live as we never know which moment is last. So share, care, love, and celebrate every moment of life."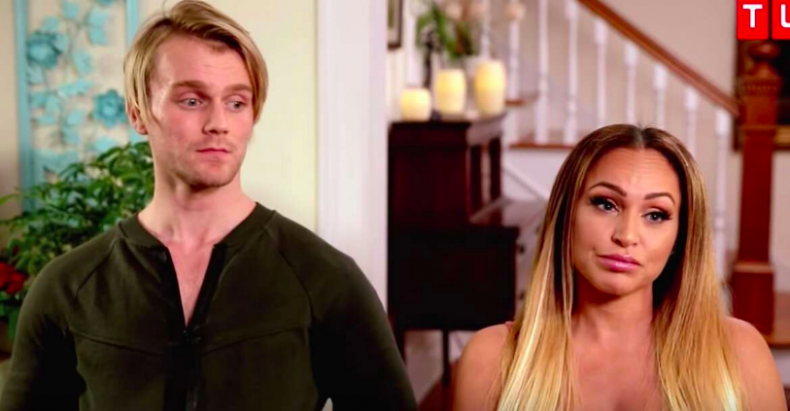 Remaining silent about something Darcey said is unusual for Jesse, at least based on the past. The two would famously respond to each other on social media during their on-again, off-again relationship. Even post-breakup, new beau Tom told Darcey she should stop talking about Jesse so much.
But, for Darcey, there's a type of "closure" she was looking for with Jesse that never happened. "You just got to let it go," she said about moving on from Jesse. "You're never going to get the answer. You're never going to get the closure you want in a relationship like that."
"I had to be the strong woman that I am and just forget about it all. It is what it is. You can't change somebody like that. I never got a sorry. I never got anything like that. Just a fake big hug on camera," Darcey continued. "That was the closure I got."
She's happier with Tom, saying he is someone who lifts her up instead of putting her down, like Jesse did. "He's always been a great guy. We have a really deep connection and have a lot in common," she said. "I love his voice. It's very sexy, very James Bond."
To see what happens next, don't miss Season 3 of 90 Day Fiancé: Before the 90 Days Sunday at 8 p.m. ET on TLC.
'90 Day Fiancé' Star Jesse Ignores Darcey's Mediation Claims, Vacations with New Girlfriend in Greece | Culture