'90 Day Fiancé' Star Larissa Dos Santos Lima Deletes Every Instagram Picture of Boyfriend Eric Nichols
There might be some drama going on between 90 Day Fiancé star Larissa Dos Santos Lima and boyfriend Eric Nichols. The TLC personality deleted nearly all her pictures from Instagram, including ones that included her new beau. She only left two pictures, one of herself in a bathtub and another promoting a detox tea. Lima hasn't issued an official statement about why she decided to scrub her Instagram page and nor has she said why she removed the comment sections from her two remaining photos.
On Saturday, Lima and Nichols attended an event together at the Beauty Kitchen collaboration party at Beauty Kitchen Boutique's store in Boulder City, Nevada. She was promoting a limited-edition lip kit she created, called "Here Kitty Kitty." They didn't hint that anything was wrong in the relationship, and Lima's social media activity could have nothing to do with the status of her relationship.
Nichols, 26, and Lima, 33, met on a dating app. "We met on Tinder. He never watched the show... I just wanted company... Right now, I don't rush anything. I don't want to make plans. I'm enjoying myself and we are serious, of course... I feel really comfortable with him," she told Us Weekly in February.
Lima's divorce from ex-husband Colt Johnson was finalized in January. To celebrate the end of her marriage, Lima had a divorce party at the Las Vegas strip club Crazy Horse 3. Nichols attended. It was their first public appearance together.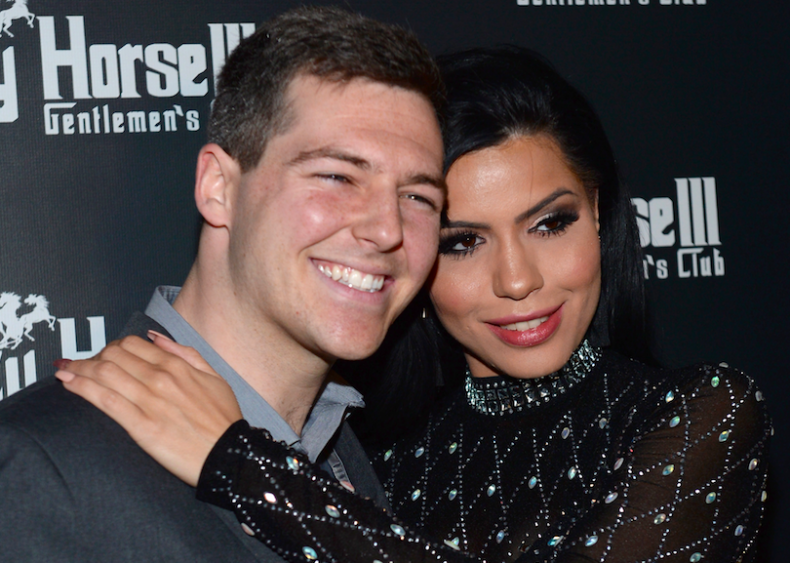 "I'm really happy to move on and use this opportunity to celebrate this moment in my life," Lima told Us Weekly about the party. "I've been through a lot. I think this chance to meet my fans who have supported me is amazing."
Sunday's episode of 90 Day Fiancé showed the aftermath of Lima's second arrest for domestic battery. Johnson walked around the house, showing TLC cameras the door police broke down to get inside. Johnson went to a bail bondsman to get Lima out of jail. The episode ended with Johnson waiting for his wife to be released from behind bars. Last week, the Brazilian native was found guilty of domestic battery. However, if she pays does community service and pays a fine, a judge will drop the charge to disorderly conduct. Still, it could affect her chance of getting a green card.
Season 4 of "90 Day Fiancé: Happily Ever After?" airs Sundays at 8 p.m. ET on TLC.