'90 Day Fiancé' Star Laura Says Qatar's Culture Needs to Be Challenged: 'I Will Not Feel Inferior'
Just because she moved to Qatar doesn't mean she's going to be submissive. 90 Day Fiancé star Laura Jallali shared a message with her 57,000 followers days after she discovered on Sunday's episode of The Other Way that her 29-year-old husband, Aladin, could have up to four wives. He also took her shopping for more conservative clothing and got upset when she tried to improve their sex life. Laura apparently doesn't plan on leaving Qatar, but she thinks their culture needs to change.
"I am a strong woman and I will not feel inferior with any man in any country. Sorry if you're irritated by seeing a woman not feel like a man is superior over her. What year are we in? How far have we come?" Laura, 51, wrote Thursday. "Just because I moved to Qatar doesn't mean I have to become submissive. Maybe their culture NEEDS to be challenged so women don't have to share their husband with three other women."
Rumors the couple might have split swirled after Aladin removed all traces of Laura from his Instagram page following Monday's episode. The personal trainer was offended when Laura tried to spice up their life between the sheets, something Laura wasn't expecting. "Aladin and I have this amazing chemistry together, but for some reason, in the bedroom, he's just not rocking my world, like I thought he would," she said.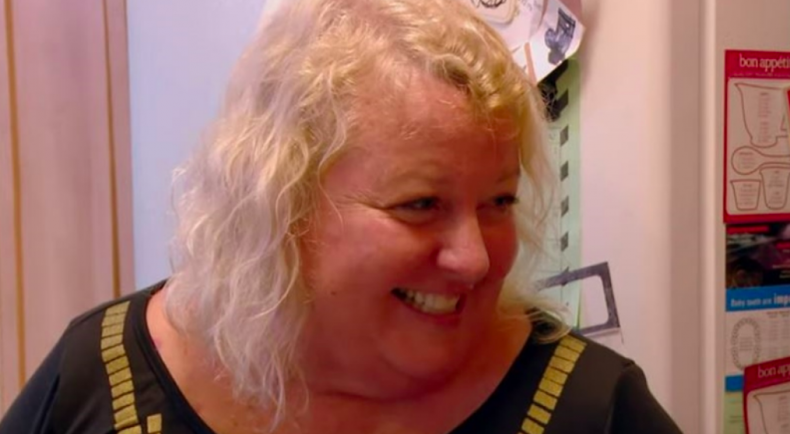 Another culture clash she's experienced is not being affectionate with her husband in public. Aladin also made the mistake of embracing her when she returned to Qatar. "I forget the rules. Everything, so I hug her, just I hug, and I give her kiss. And after, I remember I'm in Qatar," Aladin said in a confessional to TLC cameras. "This country, I can't kiss her in the airport. Qatari law, you know? But I just don't care, you know? What will happen? They will kick me out? It's okay. Let's go. We are together now."
Before he removed all pictures of Laura from his Instagram page, which boasts 56,700 followers, Aladin defended his wife from netizens who criticized their age difference.
"Listen ladies this is the woman I fell in love with her can put her down all you want but it's just a reflection of who you are ..nasty!" he wrote last month. "She is my wife she is my life it doesn't matter her age it doesn't matter her weight she is the one I love."
Aladin told his followers it was time to "get over it already and try to be nice and respectful... True beauty is within not in your nasty remarks about my wife."
Laura and Aladin talked online for eight months before she packed up her life in Eustis, Florida, and flew to Qatar to meeting Aladin for the first time. Three days after meeting, they became engaged. They were married in July 2018.
90 Day Fiancé: The Other Way airs on Mondays at 9 p.m. ET on TLC.