'90 Day Fiancé' Star Michael Slams Rumors on Instagram He Stole Money From Angela Deem
90 Day Fiancé star Michael Ilesanmi slammed rumors that he stole $600 from his fiancée, Angela Deem. Though the coming attractions for the TLC reality show made it seem like Michael was guilty of withdrawing $300 two more times than he was allowed, the Nigerian native took to Instagram under the username @babakeke26 to dismantle the gossip, according to a screenshot by the IG fan account @90DayFiancéTea.
"Why would I steal from someone when I know it would be broadcasted all over? How does that make sense?" he said. "I am not a gold digger and would never be." Considering their 20-year age gap, Michel has faced accusations that he's only with Angela because she's American and can get him a green card—not because they're in love.
In the second part of Instagram post, Michael accused other Nigerians of spreading the allegations. "We Nigerians really need to start supporting each other. Our lack of support for one another makes all these people use us against each other," he wrote. "I love my motherland and would never do anything to tarnish the image of my country. All of you throwing shades and insults are the ones that do the [worst] things in the corner of your rooms."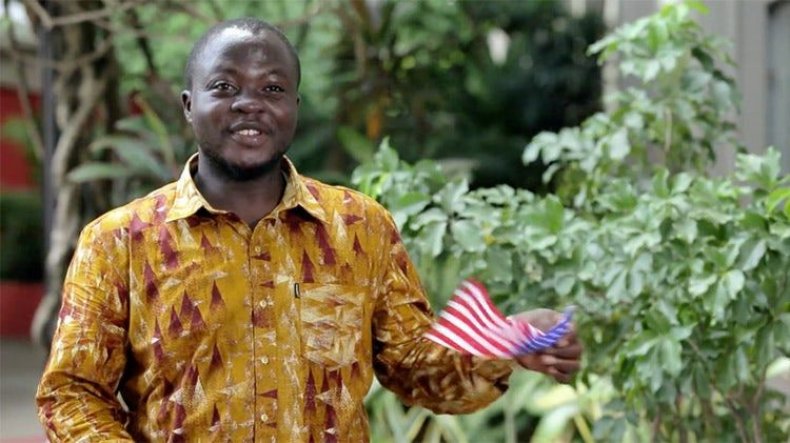 During the episode, Michael, 30, explained to Angela, 52, that there must have been a mistake with the bank. She was alarmed because her account was at $1 and she didn't have enough money to pay for gas or her bills. "I am not a thief and would never steal. I'm better than that. FYI:: She got her $$ back. It was an error on the part of the banks," Michael reiterated.
Within minutes, the post garnered hundreds of likes. Most people in the comment sided with Michael, saying that Angela should be ashamed for accusing him of stealing the money.
Since the latest episode aired Sunday, Angela changed her profile picture on Facebook. Now, it shows she and Michael kissing. The Georgia native didn't add a caption with the new photo, though some of her followers were confused. They asked why she would put Michael in her profile picture considering he might have stolen from her.
The final episode of this season's 90 Day Fiancé: Before the 90 Days airs Sundays at 8 p.m. ET on TLC.