'90 Day Fiancé' Star Nicole Nafziger Is 'Enjoying Life' While Away From Azan Tefou
90 Day Fiancé star Nicole Nafziger is enjoying her summer despite her fiancé, Azan Tefou, being more than 4,000 miles away in Morocco. The day before the tell-all for Season 4 aired on Sunday, Nicole shared a picture of herself and daughter with her 373,000 Instagram followers.
"Enjoying the sun. Enjoying this pool. Enjoying life in general with my girl and my family," she wrote Saturday. Nicole made sure to flash her diamond engagement for the pool selfie.
Last week, rumors swirled Nicole and Azan might have split up after Azan once again canceled her trip to Morocco. Nicole, however, maintained they were still together. She shared a screenshot where an anonymous person claimed the couple broke up after Nicole stopped sending Azan money.
"This whole message was fabricated and 100% not true," the Florida resident responded. "Why do people spend their time spreading lies and rumors?"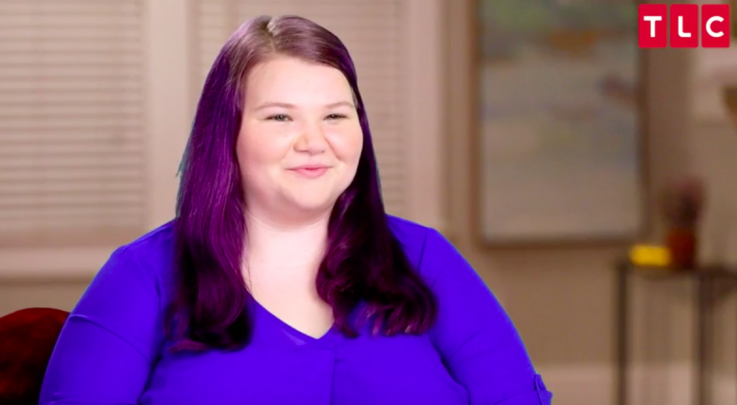 She didn't let the gossip get her down and instead shared an uplifting message. "Let your light shine on. No one can take the light from inside you," she wrote July 14. "You have the control in your life. You make your happiness. No one else can take that from you."
Nicole regularly responds to questions from fans. On July 3, she said Azan wants her to be fit. "Hassan doesn't want me to be skinny," she said. "He wants me to be healthy to have a long life with him and May and our future children."
She also answered a fan who asked if it was annoying to read about breakup rumors constantly. "IDK where this is coming from. Make sure when you read articles you check when it was posted. Sometimes old articles circulate," she wrote at the time. "We are still happily together."
"I really don't know," she continued. "I bet someone just said it and kept spreading it. But can we just take a moment and say how crazy it is with how many articles there are about me in the last couple of years."
Azan and Nicole have been together for more than three years, yet they have canceled their wedding multiple times. Nicole told fans it is "highly likely" that they get married next year. When they say "I do," it will have to be in Morocco or another country because Azan is not allowed into the U.S. or Europe.
To follow more of Nicole and Azan's story, don't miss the two-hour tell-all special for Season 4 of 90 Day Fiancé: Happily Ever After? when it airs Sunday at 8 p.m. on TLC.
'90 Day Fiancé' Star Nicole Nafziger Is 'Enjoying Life' While Away From Azan Tefou | Culture