'90 Day Fiancé' Star Nicole Nafziger Instagrams Message After 'Emotional' Day
90 Day Fiancé star Nicole Nafziger is still living in Florida with daughter May while fiancé Azan Tefou remains more than 4,000 miles away in Morocco. Nicole is generally upbeat on social media, though she strayed a little from her typical Instagram activity on Thursday night to reveal she had an "emotional" day.
She shared a picture of a dark bathroom with a lit candle as the only light. "Time to relax," she wrote. "It's been an emotional day." Nicole, 25, didn't reveal what happened or if Azan was involved.
Earlier in the day, she shared a cute picture of her daughter wearing her sister's hoop earrings. "I just love this picture of May. She wanted to try on my sister's hoops and she looks too grown up! Stay my little girl forever who tells me she loves me randomly and will give me kisses. I love you! I'm terrified for the teenage years!" By Friday, the post garnered more than 18,400 likes.
Viewers are about to say goodbye to Nicole—for now—since Season 4 of 90 Day Fiancé: Happily Ever After? is coming to an end Sunday. She appeared on the tell-all special without Azan, who wasn't psychically with Nicole once during the season.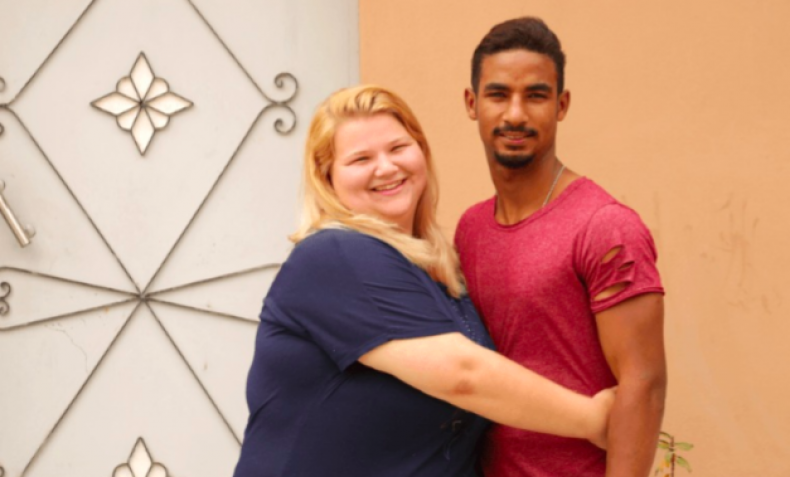 She publicly bashed co-star Colt Johnson, who she said was being rude to every couple at the tell-all. "He was being a jerk before we all sat down," she told a fan in the comment section of her Instagram page. "He was asking each couple a rude question. Like he asked me if my relationship was even real? Is that really the first thing you ask someone?"
"He wasn't very nice to everyone," she continued. "He came on defense and offense. He was rude."
Nicole stood up for Chantel Everett, who publicly sparred with Colt on Part 1 of the tell-all. "He came at her saying rude stuff, so she gave it back to him and then he cursed her out," she said.
In an interview with In Touch, Colt said he took issue with Nicole and Azan being engaged for more than three years and living in different countries without having a set wedding date. (Their marriage has been canceled multiple times).
Nicole defended herself to the publication. "It doesn't matter how many years [I've been with Azan]. My relationship is my own with the person I am with. No one is allowed to judge me because our process is different and taking longer than other 90 Day [couples]," she said. "I don't judge other cast members, and I would hope they felt the same way to not judge my relationship."
"I only know the cast members when I meet them in person," she added. "Everyone was really nice except Colt. He came ready to be rude. You could tell by the way he was taking jabs at everyone."
90 Day Fiancé: Happily Ever After? airs Sundays at 8 p.m. ET on TLC.