'90 Day Fiancé' Star Nicole Nafziger Revealed What Azan Tefou Says About Her Weight
If there was any question about 90 Day Fiancé stars Nicole Nafziger and Azan Tefou still being engaged, Nicole made it absolutely clear they're together to her 345,000 followers. Nicole opened up during an impromptu Q&A with her fans on Wednesday, where she spoke about her weight. When they first met in Morocco, Azan took Nicole on a "date" to the gym.
Nicole, 25, revealed Azan just wants Nicole to be fit—not thin. "Hassan doesn't want me to be skinny," she said. "He wants me to be healthy to have a long life with him and May and our future children."
She also picked to answer a question from a fan who mused it must be annoying to read countless articles that claim she and Azan split. "100% NOT TRUE," she wrote. "IDK where this is coming from. Make sure when you read articles you check when it was posted. Sometimes old articles circulate. We are still happily together."
"I really don't know," she said about the rumors when another follower asked a similar question. "I bet someone just said it and kept spreading it. But can we just take a moment and say how crazy it is with how many articles there are about me in the last couple of years."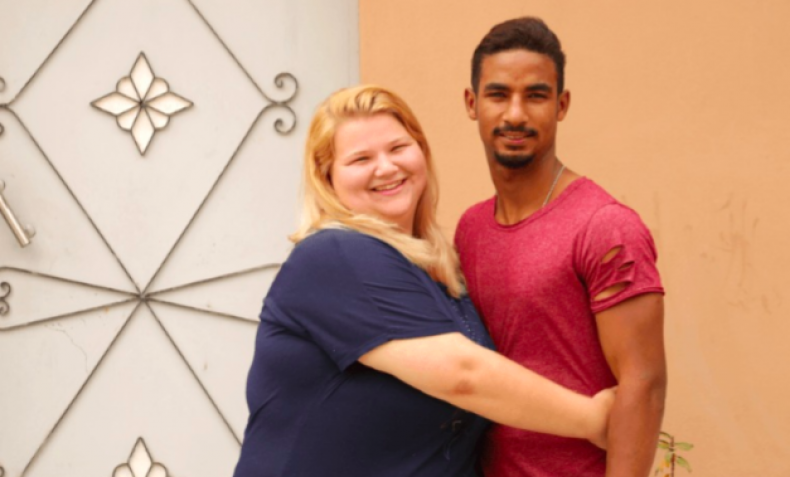 As far as her love for Azan, it has nothing to do with her loving him more because he's not American. "It's not about American or foreign men," she wrote. "I fell in love with Hassan and we will fight to be together."
"I continue the relationship because we love each other and we want to be together," she added. "Distance doesn't mean you give up. It just means you have to fight harder to be together. The journey makes us stronger as a couple and individuals."
Nicole also celebrated her sister's wedding. She posted a black-and-white photo that showed her and the other bridesmaids helping her sister get ready.
"How many bridesmaids does it take to bustle a wedding dress? I had so much fun at my sisters wedding!" she wrote Wednesday. "They were so freakin cute and I was so emotional during the ceremony and the speeches. I wish my sister and brother-in-law a long and happy marriage!"
Before that, Nicole shared a selfie, which showed a tiny bit of purple was left in her hair. "Never be sorry for being you," she captioned the image.