'90 Day Fiancé' Star Nicole Nafziger Talks Azan's 'Family Emergency' and Canceled Grenada Trip
90 Day Fiancé star Azan Tefou might have canceled their trip to Grenada, but Nicole Nafziger isn't giving up on her Moroccan love. After dyeing her hair purple, the Florida native sat down for a call with her fiancé, where they discussed their foiled vacation, his family emergency and Nicole's next trip to North Africa.
"It's been a couple of weeks since the trip to Grenada was canceled. I am a little disappointed because I was really excited about it. The day we were supposed to leave, Azan called me and told me that he's not going to be able to come," Nicole told TLC, in an exclusive clip obtained by Newsweek.
The 25-year-old was excited to see him through video chat and show off her new hair. "Azan has been taking care of his family emergency. So we haven't talked through video chat but I can't wait until he sees my purple hair," she said. "It's so pretty."
When Nicole gets in touch with Azan, she asks about the incident. "So is everything OK with that family emergency?" she asked.
"Yeah. Thank God, like, really like, things are getting better now," Azan answered. "Seems like everything's good."
"That's good I was worried. I know my family's been asking what your family emergency is but I keep telling them that you and your family didn't want to talk about it. I'm just sad that I didn't get to see you like we planned," Nicole said. "I was just excited."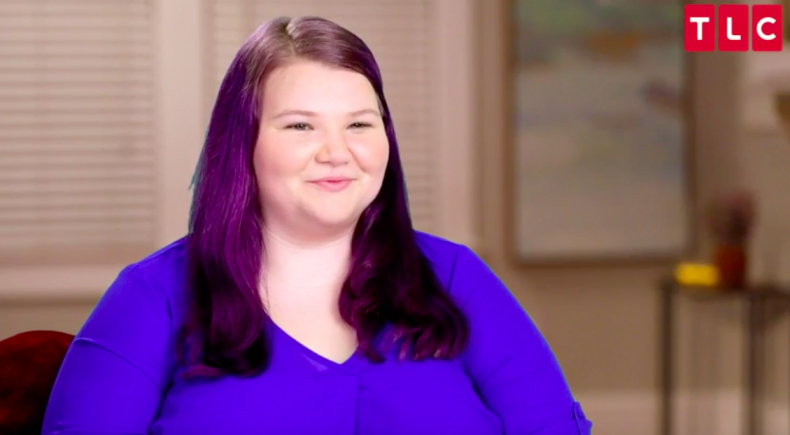 "I wanted to go there, you know, but things happen for a reason," Azan replied. "I know. I'm sorry about that."
Even though people want answers, Nicole's loyalty to Azan remained strong. "My family's been pushing to know what Azan's family emergency was but it's a family matter that he wanted to keep private and whether they believe it or not it's not my business to tell Azan's family's personal stuff," she told the TLC cameras in a confessional. "So, you know, they're just going to have to deal."
At the end of the exclusive clip, Nicole proposed a new idea. "I'm glad I got some money back from our canceled Grenada trip so I can use that to come to Morocco. So I was hoping to look for plane tickets. What do you think?" she asked.
Azan did not look thrilled.
To follow more of Nicole and Azan's story, don't miss 90 Day Fiancé when it airs Sundays at 8 p.m. on TLC.