'90 Day Fiancé' Star Rebecca Parrott Says She Was 'Wrong' And Didn't 'Respect' Zied
90 Day Fiancé star Rebecca Parrot responded to Sunday night's episode on Instagram after facing backlash from viewers. The Georgia native dressed "[too] sexy" for her Middle Eastern boyfriend, Zied Hakimi, while they were out in Tunisia.
Things escalated while they were out, with Rebecca taking off her jacket, revealing her arms and tattoos. The reality star said she previously had a controlling partner, so she didn't respond well when Zied said her outfit wasn't appropriate. After asking for feedback from fans, Rebecca offered a semi-apology and explanation.
"To clarify a little.... please understand that I know I was wrong for what I did," she wrote in the caption of her reaction post. "Zied never told me what to wear in all the time we were together before this. And my ex was very controlling. So I reacted very badly. I respect him and his culture and I made a bad decision. Keep watching." By Tuesday, the video garnered more than 13,000 views and over 500 comments from her 20,000 Instagram followers.
"I should have respected what Zied told me," she added in the video. "There's a lot that you don't see that went into that scene, but let me explain a little bit so I don't get quite as much hate for this... It was a bad reaction on my part and I should not have argued the way that I did."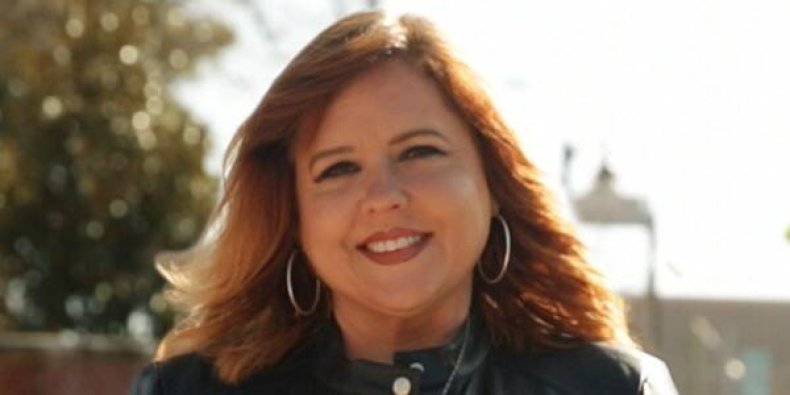 In the first video she posted on Sunday, Rebecca wasn't sure what type of response she was going to get. "That was crazy. That's really what happened," she told 90 Day Fiancé fans. "It is not editing. That is legit a real thing that happened."
More, Rebecca, 47, is keeping a secret from 26-year-old Zied. She is still married to her estranged husband from Morocco, who she brought to the U.S. on a spousal visa. She confessed to TLC cameras that Zied "just had sex with a married woman" and would not be happy when he found out the truth.
She told People magazine earlier this month that her ex, whose name she didn't reveal, was not a good person. "I kind of knew that I was probably making a mistake doing this, but I still tried really hard. When I brought him over here, he instantly just became a different person. He was a very bad person," she said. "Supposedly, allegedly, it was homework for him to reach out to someone in America and create a dialogue so that he can learn better English."
Zied and Rebecca met online and she was shocked they connected despite their nearly 20-year age gap. It's not certain they are still together, though Rebecca posted a picture of them together on Instagram Sunday, making it seem like their relationship is still healthy.
To find out what happens next, don't miss the next 90 Day Fiancé: Before the 90 Days airs Sundays at 8 p.m. ET on TLC.