'90 Day Fiancé' Star Timothy Talks About Daughter Chloe and Falling For Jeniffer: She's 'Very Witty'
90 Day Fiancé star Timothy was not expecting his appearance on the TLC series to be such a hit. For those who may not be familiar with his story, Timothy is a 38-year-old entrepreneur from Charlotte, North Carolina, resident, who fell in love with Jeniffer, a 25-year-old model from Colombia. They two are figuring out if they have a future together as millions of people watch their story unfold.
Timothy's story is a little complicated. He's still friends with his ex, Veronica. The two co-parent their 12-year-old daughter, Chloe. Jeniffer is jealous of their relationship, but Timothy doesn't seem willing to give up his relationship with his ex for his possible future with Jeniffer.
Timothy was shocked by the attention he got when the show premiered. "It's surreal. When I signed up for the show I didn't realize how big and popular the franchise was but it's starting to settle in that this is a really big deal," he 38-year-old told Newsweek in a phone interview.
Timothy was a fan of 90 Day Fiancé before he appeared on it, but he applied to the show after receiving an email from the dating site he met Jeniffer on.
One of the things fans loved most about Timothy's story was his 12-year-old daughter, Chloe, who joked to the TLC cameras about her father asking Jeniffer to marry him. "My daughter is very witty. She's got some great responses and the internet was just thrilled. She's the smartest person and she's got a really good sense of humor," he said. "Even though she's 12 she has the opinion of a grown-up. To be honest, I enjoyed seeing her on the screen more than myself."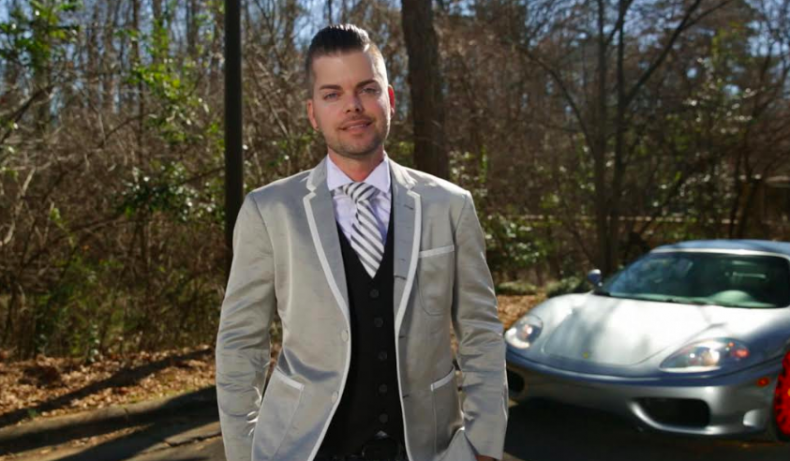 While Timothy fell for Jeniffer's looks at first, it was her love for film and "having a taste for the arts" that they really connected over. He was also really impressed with how fluent in English she was. Having been engaged to a woman whose first language was not English before, sometimes things can get lost in translation—but not for Jeniffer.
"She's never been to the States and she learned English in Colombia but she understands everything," Timothy told Newsweek. "I just found that fascinating how well she understood the language already before even visiting the country. That was a huge thing for me because it created problems in the past with other girls I've met online because they would get offended when I would say certain things" and not mean anything distasteful.
When he finally did get to meet Jeniffer in real life, Timothy was more nervous that anything. "I was very tired it's a long travel day obviously and I was very nervous. I talked to her for months online and did a lot of video chats, but it's different when you finally get to see each other in person. It's just like overwhelming and all you can think about is I hope that I look the same to her," he said. "It was almost hard to enjoy the moment as much as I should because I was very worried."
To find out what happens with Timothy and Jeniffer next, don't miss Season 3 of 90 Day Fiancé: Before the 90 Days on Sundays at 8 p.m. ET on TLC.