'90 Day Fiancé' Star Olga Koshimbetova Defends Steven Frend After He Seemingly Gets Jealous of Their Baby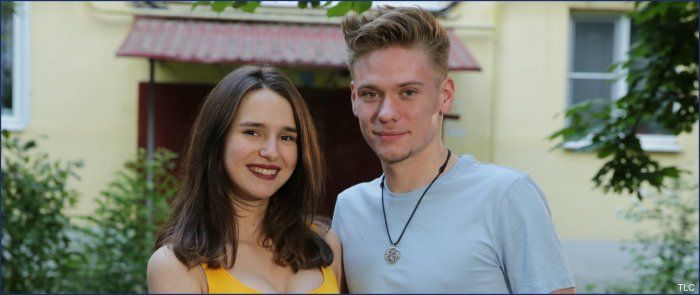 90 Day Fiancé star Olga Koshimbetova took to Instagram on Tuesday to defend her partner, Steven Frend, after he verbally attacked her on Sunday's episode. After just having their baby via cesarean section, Frend complained Koshimbetova was giving too much of her attention to their son, Richie. Frend stormed out of the apartment, leaving Koshimbetova in tears. While TLC fans wrote on social media they were worried about her "well being," Koshimbetova said she didn't need anyone's concerns.
"To everyone out there, stop being so concerned of my well being and let me make my own life decisions, I know what's best for me and my family. I know Steven better than every single one of you," she wrote. "For you all to 'care' about me is okay but I do not appreciate the way you all are trying to do so, stop. Your opinions will never take an affect in my relationship with him but I am tired for seeing this. If you all care so much for my well-being, let me be happy and live my life the way I want too. Love."
The week before, Frend admitted he was wrong for how he treated Koshimbetova right after she gave birth to their son. He told her the baby didn't need to eat and was frustrated when Koshimbetova told him to wash his hands before touching their son.
"Yes, I realize that I was a bit rude and gave vent to my emotions to a girl who was going through a lot after giving birth. Like any person, I make mistakes, I learn. No one on earth is perfect," he wrote on Instagram. "I know my cons and I'm working on it. I love this girl with all my heart and soul and thank her for our son. For these two people, I am ready for anything, because they are my everything. I understand that I can not take and change the opinion of each person. It's impossible. But I will not make excuses either. As an honest person, I say that I made a mistake, and I apologized. For me, my family comes first."
While their relationship seems rocky on the TLC reality show, their social media accounts paint a much different picture. Their pages are flooded with cute family photos that show everyone smiling.
It's unclear if Koshimbetova and Frend are officially married.