Are Larissa and Colt Still Together? '90 Day Fiancé' Star Says Marriage is 'Destroyed' in Cryptic Instagram Post
It could be over for 90 Day Fiancé star Larissa Lima and Colt Johnson. Not long after it was leaked the couple secretly married in June, Lima took to Instagram to post a cryptic message. She implied the couple broke up because of Johnson's mother, Debbie, who he regularly sided with in arguments.
"The reason that I'm postings is because my marriage is destroyed because Colt mother drove me and asked me to left the car and I asked him to talk to her about it and he denied and blamed me about everything," the Brazilian reality star wrote. "They don't showed the truth about Debbie, the thing that happened with her we filmed this is the reason that I'm posting it she destroyed our marriage."
On her Instagram Story, Lima further revealed her marriage was not in a good place during a Q&A with fans. When someone wrote, "I noticed you and Colt don't follow each other on Instagram anymore. I'm sad about it," she responded, "He feels married with his mother not me."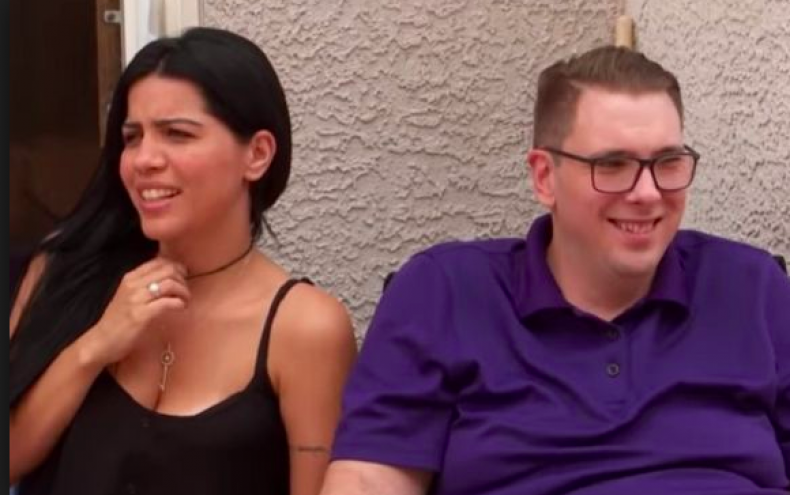 Sunday's episode of 90 Day Fiancé was the most explosive of the season, and could arguably be one of the most extreme of the series. When Johson's cousins came over for a barbeque, things quickly became heated when cousin John confronted Lima about her relationship with Debbie and not wanting to live with her.
"I am concerned about Aunt Debbie," John said on Sunday's episode, "especially if he's going to kick her out on the street."
Frustrated that no one was on her side, Lima soon became angry. "You don't understand that Debbie is not the saint that you paint!" Lima yelled. "Nobody will make me believe that just because she's Colt's mother she's allowed to make my life hard."
When John accused Lima of only being with Colt for his money, she said she can't wait to be rich in a few years. "I will dream of a big life. I will be a millionaire in a few years. When I have my Jaguar will take you in a ride," she told John, before disinviting him from her wedding. "Who is against the queen will die! Don't come to my wedding. The queen don't want you."
Newsweek reached out to Lima for comment, though she did not immediately respond.
Season 6 of 90 Day Fiancé airs Sundays at 8 p.m. ET on TLC.