'90 Day Fiancé' Update 2019: Fernanda Flores Posts Cryptic Message Following Split from Jonathan Rivera
TLC's 90 Day Fiancé star, Fernanda Flores' Instagram has turned into a goldmine of cryptic messages regarding the 19-year-old's marriage to Jonathan Rivera. After a nearly two-week break from social media, Flores is back with numerous posts, giving new hints of insight into what went wrong.
Flores posted a series of revealing pictures Tuesday afternoon, warning fans to not be so quick to judge.
"She became silent. There is no longer any words to describe the absence of emotion in her heart. She went from arguing to be [sic] upset, now feeling nothing at all," she captioned the first picture.
"Don't judge someone without knowing the whole story. You may think you understand, but you don't," the 19-year-old added.
Flores disabled the comment section for the majority of her recent posts; however, she opened up the section again on Tuesday. Fans took the opportunity to provide their own interpretations about the split, while others simply wanted the "whole story" from the young divorcee.
"So what's the whole story? I know you're hurting, but what's with all the cryptic posts? If you want to say something, you should just say it. You have the right," one commenter wrote.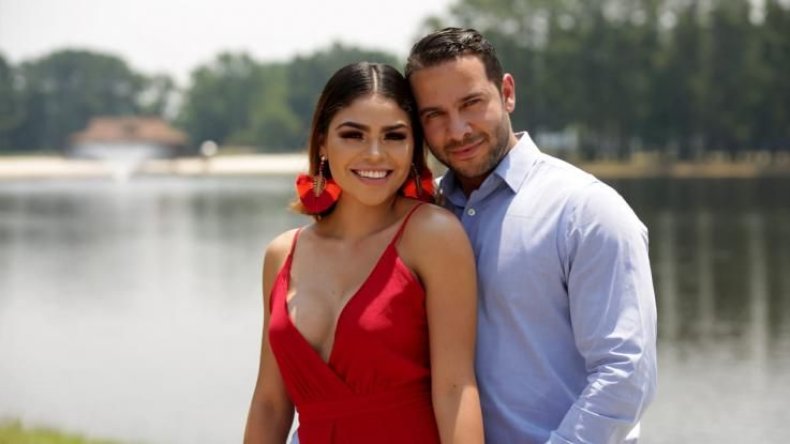 The 90 Day Fiancé star started her Instagram-storm December 31 with a sweet wedding picture accompanied by a not-so-sweet caption: "'I promise to be true to you in good times and in bad, in sickness and in health. I will love you and honor you all the days of my life' -He said."
It's evident that the reality star is hurting. Flores followed the first cryptic post with a video of her shooting a gun. The 19-year-old was dressed in camo, and at the conclusion of the video, seemed to have a solemn face. However, her next picture provided more insight into how she was feeling.
"Some of the kindest souls I know have lived in a world that was not so kind to them. Some of the best human beings I know, have been through so much at the hands of others, and the will still love deeply, they still care," she wrote. "Sometimes, it's people who have been hurt the most, who refuse to be hardened in this world, because they would never want to make another person feel the same way they themselves have felt."
Flores then hinted at a new YouTube video in the works; it wasn't immediately clear whether the video would address her split from Rivera.
The couple's split was first confirmed by Season 6 co-star Ashley Martson, who said the separation seems "legit now" on January 2.
The couple have had very public feud on social media. When Flores went back to Mexico for Christmas, she posted that she missed him. However, Rivera shot back, "She missed me after she decided to leave."
Flores also deleted many of their couples pictures on Instagram, which Rivera didn't like. "I am not one for drama, I prefer to remain private but I'm not okay with my spouse airing our laundry to get my attention. Deleting me, deleting our pictures then putting them back. I mean, come on," he wrote at the time.