'90 Day Fiancé' Update: Are Ashley and Jay Back Together?
Ashley Martson and Jay Smith may not be enemies after all. The former 90 Day Fiancé couple is talking again, despite public drama surrounding Smith's said cheating and possible deportation.
90 Day fans picked up on a conversational tone between the two when Martson wished Smith a happy 22nd birthday on Instagram. In the post, she called him a "loser," which many interpreted as playful banter.
In a comment to InTouch, Martson explained that the two aren't back together. "Jay and I have been talking since I chose to drop the [protection from abuse order]," she said. "We are not back together, just cordial."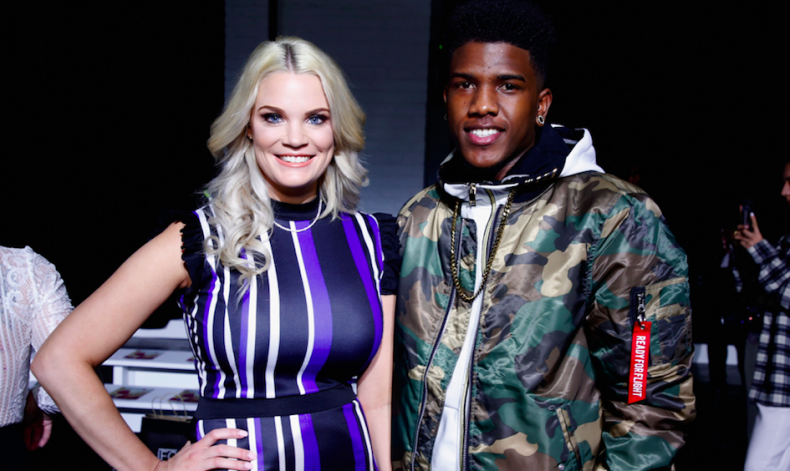 The reality star also addressed fan comments on her Instagram account. On Tuesday, Martson posted a photo of herself and Smith to her Instagram feed. The caption admitted that the two have been talking again. The post has since been deleted.
Martson and Smith were married on 90 Day Fiancé, but they filed for divorce after Smith was caught with another woman at his place of work. The show dove deep into the couple's marital problems, including the heartbreak Martson felt when Smith was caught on a dating app just days after their wedding.
Smith was taken into custody by Immigration and Customs Enforcement in June after Martson claimed he violated his protection from abuse order. At the time, Smith was dating another woman, Kayla O'Brien. She was ultimately the person who got Smith out of ICE custody this summer after she launched a GoFundMe for his release.
The responsibility fell on O'Brien, though Martson's divorce had not been finalized. "I could get Jay out of the detention center tomorrow if I wanted to.… The fact that I refuse to sponsor him and sign his green card is why he's in custody right now," Marston said on The Domenick Nati Show. "I would be responsible for him for 10 years."
Martson also said she wouldn't be responsible for Smith because O'Brien could have been pregnant. "There's already a lot of rumors going around that his girlfriend that started the GoFundMe is pregnant," she explained. "From what I saw at court, she could've been expecting.… So if I sign [for him] I would be responsible for paying his child support. No way in hell am I going to put my name on that line. There's no way."
O'Brien and Smith are no longer together. Martson has said she won't appear on another season of 90 Day Fiancé, though some couples appear on multiple seasons.