'90 Day Fiancé' Update: Here's If Syngin and Tania Are Still Together, and What Viewers Think
90 Day Fiancé fans typically have strong opinions on the reality TV show's couples, and Season 7 of the TLC series proved no different.
One couple stuck out to viewers on Sunday night. Tania Maduro and Syngin Colchester were the subjects of a handful of conversations from fans who seemingly didn't think the relationship would work out.
The talk of Syngin and Tania's controversial relationship began during 90 Day Fiancé's spin-off Pillow Talk, which shows former subjects of the series analyzing the new relationships. Fans chimed in with their own analysis. Many hoped Syngin and Tania would not stay together, according to Twitter comments.
In the featured episode, Syngin and Tania argued about the possibility of having children together. Tania claimed she was "putting off having children" for Syngin, who was not ready. Syngin recently moved to America after he was approved for the K-1 Visa. That means, the pair will have 90 days to get married before Syngin's visa expires and he's sent back to South Africa.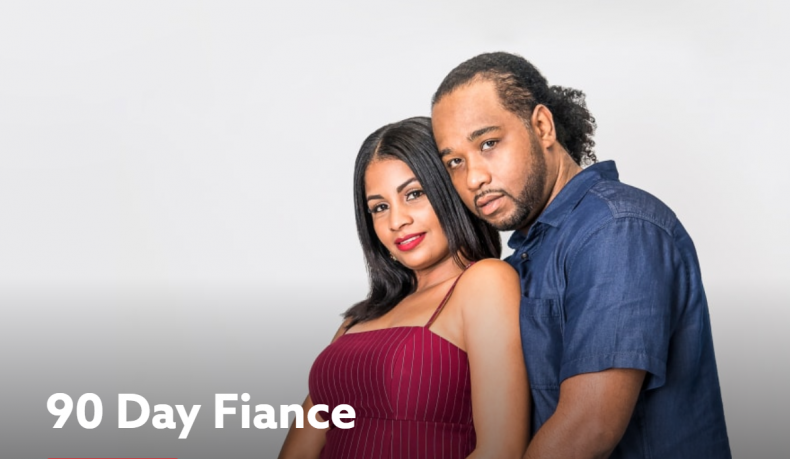 It seems the biggest concern to fans is the way Syngin and Tania communicate about life issues that they may not agree on.
If Syngin and Tania are still together is unclear. Though rumors that the pair split have been seen on social media, there's no confirmation that they've really ended their relationship. Since the start of the season on November 3, Tania has not posted any Instagram content including Syngin. This is unusual, as many 90 Day Fiancé couples continue to promote the show and their relationship online until the end of the season.
Syngin last posted a photo from the show on October 31. The caption claimed, "It's going to get good...and a lil scary."
Fans likely won't know the status of Syngin and Tania's relationship until the end of the show, as they are both expected to be under a non-disclosure agreement with TLC. This is common amidst reality shows and would prohibit them from sharing the outcome of their story until it airs on television.
Syngin and Tania met in an unusual way. Tania went to South Africa to meet a man she met online. This format is typical on the show, which follows connections between Americans and lovers from other countries. For Tania, though, her online relationship didn't work out. Though she met the suitor in person, Tania fell in love with Syngin, the bartender, instead.
"The stakes are incredibly high as these couples are forced to make a life-altering decision: get married or send their international mate home," according to the show's website.