'90 Day Fiancé': Was Azan's Visa Denied Again? Report Says Nicole May Move To Morocco
90 Day Fiancé couple Nicole Nafziger and Azan Tefou have had a tumultuous relationship, from personal battles to legalities. It seems Azan's visa may have been denied again, according to 90 Day Fiancé social media correspondent John Yates.
The couple appeared on both Season 4 and Season 5 of the series and are said to be filming again for an unknown, upcoming appearance, according to Yates.
"Just heard from a source that Azan was allegedly denied his visa for the umpteenth time and that since he's not allowed here they are filming their scenes for whichever version of the show she'll be on in Grenada," Yates tweeted on Wednesday. He also shared it could be for a 90 Day Fiancé spin off titled "The Other Way."
"The Other Way" will be an extension of the series, which features Americans giving up their lifestyle to move to the country of their loved ones. It's the inverse design of 90 Day Fiancé's current structure.
Executive Producer Matt Sharp said the idea was born from the typical casting process for the beloved TLC show. "We noticed in the casting process there were Americans who said, 'I'm going to forego my lifestyle, my family, my culture, my country to be with this person.' There have been little bits of this in other shows," he told Deadline in July.
The show does not have an official premiere date, but was confirmed by TLC in July.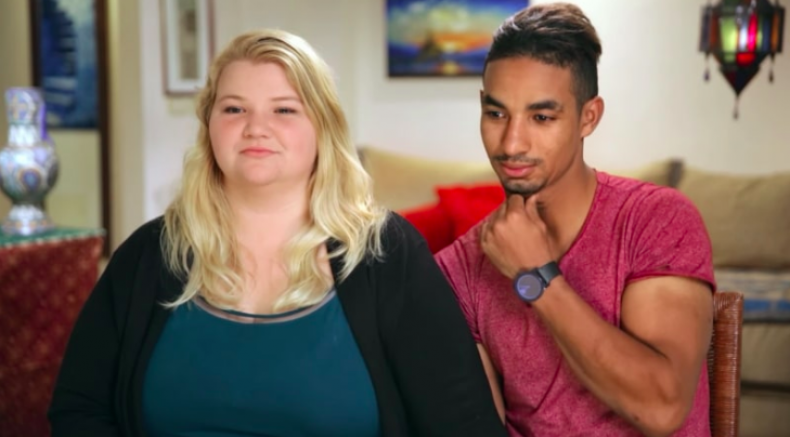 In Season 5, Nicole spent two months in Morocco with Azan and her daughter, May, though most of what aired on the show were brutal fights between the couple, who failed to communicate with each other.
Azan spent time trying to learn to trust Nicole, who had admittedly cheated on him in the past. Nicole spent time trying to urge a silent Azan to speak with her about how he felt and why he didn't want to talk about anything. When Nicole left, she was determined to marry Azan and continued to fight for his visa to the U.S.
The couple are still together, according to Nicole's Instagram account. In October, she brought her mother to Morocco to meet Azan for the first time. In the caption, she noted Morocco is her "second home." In Season 5, the series explored Nicole's relationship with Azan's family. Though she doesn't speak Arabic, she and May seem to be loved by Azan's family.