Some 90 Day Fiancé fans really don't want Yara to marry Jovi, and they're not holding back in the comments. A YouTube video, uploaded by 90 Day Fiancé on Thursday, gives a sneak peek of this Sunday's episode, when the couple will go shopping for wedding rings—and fans are calling for Yara to put the ring down.
As seen in the preview clip, Yara, Jovi and Jovi's mother are looking for wedding rings less than 24 hours before they're set to wed. Because of the tight timeframe, tensions seem high both in the jewelry shop and in Yara and Jovi's interviews with producers. Jovi's mom also questions if Jovi understands the gravity of marriage in her own interview segment, and wishes he would spend more money on Yara's ring than he seems willing to.
While they're all in the shop, Jovi appears to just want to get the whole thing over with and spend as little time—and money—as possible. For instance, when it comes to his own ring, he doesn't seem to give it any real thought; he just settles on whatever the person behind the counter hands over to him. Yara, meanwhile, wants to find a ring that shines brilliantly.
Many fans of the show don't appreciate how Jovi's going about the ring hunt. "His mom cares more about this wedding end his fiancé then [sic] he does," one person commented on the clip.
Another wrote: "Yara [is] going [to] regret getting married to Jovi, he already has red flags on him."
Meanwhile, someone else noted that they don't envy Yara's position. "I sort of feel bad for her, he's not excited at all and she's at least putting somewhat emotion into this wedding. She's marrying a brick wall with a wallet," they wrote.
Near the start of the preview video, Jovi blames Yara for why they're shopping for wedding rings less than 24 hours before they're supposed to tie the knot. "Usually, actually, a woman plans the wedding," he tells Yara in an interview segment, leaving her a little puzzled.
At the end of the clip, Yara says, "We're finally getting married," but Jovi doesn't seem excited at all. Yara then asks him, "Why are you so sad about that?" He just replies with a smirk.
This video isn't the only reason that some fans don't want Yara to marry Jovi. The couple has had a number of arguments and concerning disagreements throughout Season 8, with many of the conflicts appearing to stem from Jovi's lack of concern for Yara's feelings. No doubt, there are viewers who love the Louisiana boy, many people seem to think he's too immature to make for a good husband, and that Yara may end up heartbroken in the end.
Their past relationship problems, from before they even appeared on 90 Day Fiancé, were revealed near the start of this current season. Yara previously had a miscarriage that required surgery in a foreign country, while the couple was traveling. Jovi left Yara in the country during her procedure to continue traveling for work, which is something Yara brought up to him in one episode.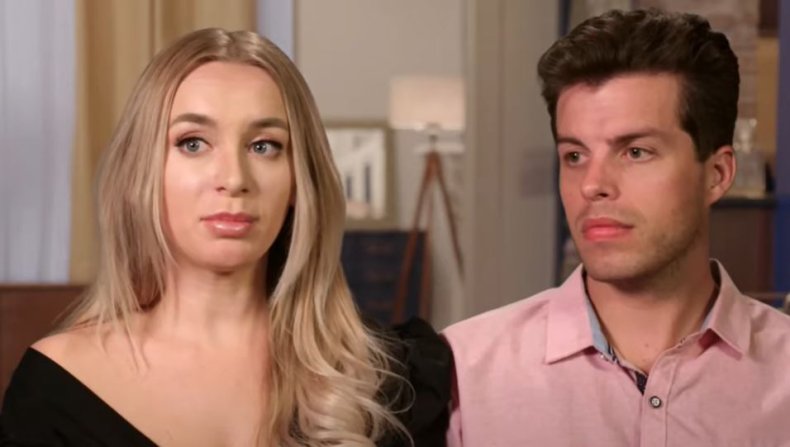 Given Jovi's questionable decisions in the past, some fans online have slammed Yara for continuing to stick with the relationship. Others simply don't love Yara because she's vocal and blunt when it comes to getting what she wants.
If you somehow need a refresher on the basic premise of the show, Yara is a Ukranian immigrant who would have to leave America if she doesn't tie the knot with Jovi. Spoilers as to whether the couple is married, or has children, are already available online. You can click here for the details.