'90 Day Fiancé' Star Nicole Nafziger Instagrams New Diet, Weight Loss Update
90 Day Fiancé star Nicole Nafziger is continuing her journey to get healthy. Nafziger announced she never wanted to be more than 300 pounds, but she was slowly creeping toward the number. At her last weigh-in, the TLC reality star revealed she lost 14 pounds through diet and exercise. Now, she's trying to help other people reach their goals through dietbet.
She showed off her own weight loss by posting a new picture in her workout clothes. "Initial weigh in's start December 15th and 16th and the game will start December 17th! Last day for players to join is December 30th," she wrote Thursday. "It is a $30 bet on yourself that you will lose 4% of your weight in 4 weeks! Last day of my game will be January 13th! Weight-out will be January 14th and 15th. The game and how much you win will be finalized on the 16th!"
"I am just so excited for y'all to join my first dietbet that I'll be hosting! You can join now and get your name in and then they remind you when it's time for weigh in! I have already joined and have my name in!" Nafziger wrote. "Join now at http://dietbet.com/Nicole or click the link in my bio! If you have any question they are explained so well on www.dietbet.com/faq"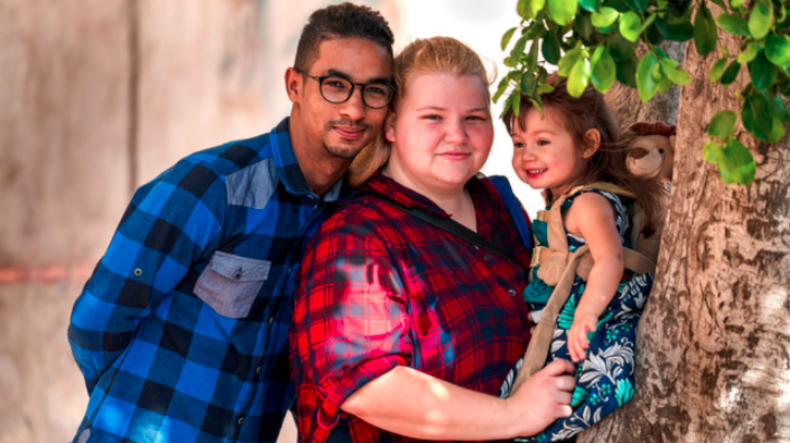 Nafziger said her father, who also lost weight, was her inspiration to get healthy. "Watching him stay focused on his goal and dedicated to his reason why was so motivating for me. Every night he went for his walk and every day he did what he said he was gunna do," she wrote earlier in the week. "Watching his example helped me really start this journey I wanted for myself. Thank you dad for being there for me."
While Nafziger has been focused on dropping weight, she hasn't given an update on her fiancé, Azan Tefou. She last went to Morocco on October 17 to see him. Tefou was denied a K-1 visa to come to the U.S., so Nafziger went to Morocco so they could get married and then come to America. While they were there, Nafziger apparently messed up the paperwork and they weren't able to tie the knot. Since then, they reportedly opened a beauty store that Tefou is supposedly running. Some fans were skeptical since Nafziger reportedly footed a majority of the bill.
Season 6 of 90 Day Fiancé is currently airing Sundays at 8 p.m. on TLC.