'90 Day Fiancé': Where Larissa Lima Is Now with Her Legal Problems Following Divorce From Colt Johnson
90 Day Fiancé star Larissa Lima got into some serious trouble during her marriage to Colt Johnson, which could have led to her getting deported to Brazil. Currently, the reality star is divorced from Johnson and dating her new beau, Eric Nichols. After her court appearance on May 30, Lima was found guilty of domestic battery Las Vegas court. Since she was convicted, it could impact her immigration status.
The TLC personality was ordered by a judge to serve 48 community service hours and pay a $345 fine. She will not have to go to jail, unless she doesn't follow the court's instructions, which would result in 90 days in jail, according to Soap Dirt. As long as she stays out of trouble, her charge could be reduced to disorderly conduct.
"Everything went according to plan. The judge accepted the negotiations to reduce her case down to disorderly conduct upon successful completion of her requirements," Her attorney, Adam M. Vander Heyden told E! News and Us Weekly. "After consulting with her immigration attorney, this negotiation will not impede her ability to obtain citizenship."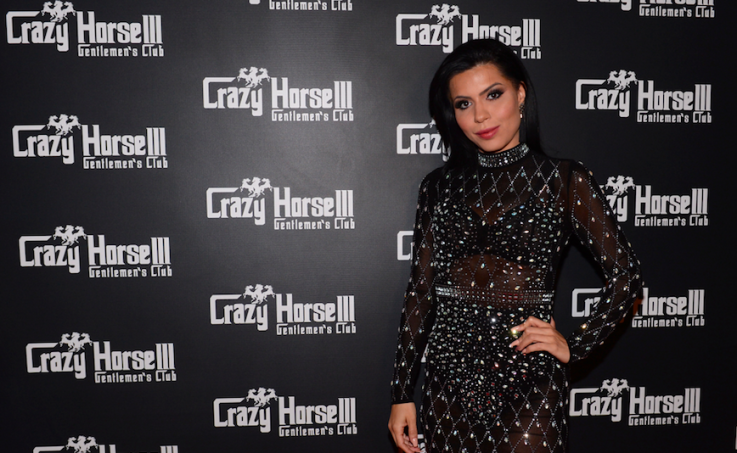 Lima was arrested for the third time for domestic battery in January after she allegedly attacked Johnson. He had "a swollen lip, and his gums and teeth were bloodied," Las Vegas Metropolitan Police Department Officer Jay Rivera told Us Weekly at the time. They determined Lima was the "aggressor."
Johnson and Lima's divorce was finalized in April.
Her former mother-in-law, Debbie Johnson, claimed Lima would soon be deported, though the TLC personality denied the allegation. "I woke up this morning, to find messages sent to me, and posted about my legal status in the U.S.," she wrote on Instgram May 26. "This isn't true, everything about my status in the U.S. is confidential and will not be disclosed by third parties that [are] not involved in any immigration process with me."
Following her court case, the 32-year-old Brazilian native claimed she would not be leaving the U.S. "Friends don't believe in fakes, my case was PAUSED has no 'guilty' or 'no guilty' ...and I'll follow the program the court give [sic] me in the end won't be domestic violence," she wrote on May 30. "This [is] all can I say about the case, who has real info and can speak about don't make fakes to make you guys confuse [sic]."
'90 Day Fiancé': Where Larissa Lima Is Now with Her Legal Problems Following Divorce From Colt Johnson | Culture